7 of Sade's best ever songs
29 September 2018, 21:47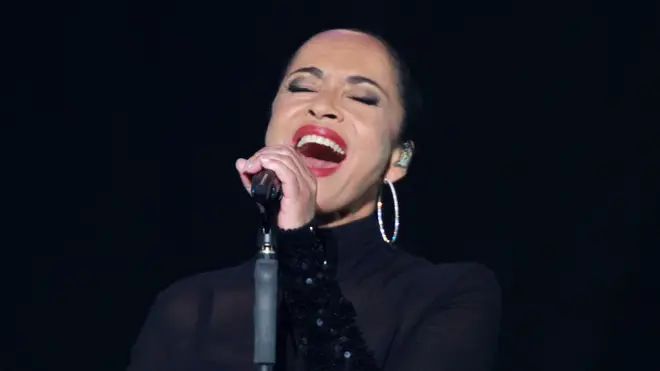 Sade are the ultimate band when it comes to smooth jazz or laid back soul music.
Formed in the early 1980s, the British band named after lead singer Sade Adu have sold over 75 million records worldwide.
Here are just a handful of their greatest songs for a perfect Sade starter pack:
'Smooth Operator'

Sade - Smooth Operator (Official Video)

Taken from their debut album Diamond Life, this was the song that made them international stars, reaching number 5 in the US.

Ray St John, who co-wrote the song with Sade, was previously a member of Adu's former band Pride, but he was not a member of the Sade band. They co-wrote the song in 1982 while still members of Pride, but didn't get around to recording it.

The song is about a fashionable but devious man who lives a jet-set lifestyle, and often breaks hearts.

'No Ordinary Love'

Sade - No Ordinary Love (Official Video)

This song was taken from Sade's fourth album Love Deluxe in 1992.

It is about an improbable and unusual romance, and was their last song to crack the US top 40. It reached number 14 in the UK after it was re-released in 1993.

'Kiss of Life'

Sade - Kiss Of Life (Official Video)

Also from Love Deluxe, this song finds Sade believing that finding love was heavenly inspired: "There must have been an angel by my side. Someone led me to you. He built a bridge to your heart."

It was only a minor chart hit at the time, only reaching number 44 in the UK in 1993.

'Your Love is King'

Sade - Your Love Is King (Official Video)

Sade's debut single reached number 6 in the UK, and instantly cemented them as one of the best new soul acts of the 1980s.

Will Young later recorded a cover version for the soundtrack of Bridget Jones: The Edge of Reason.

'Soldier of Love'

Sade - Soldier Of Love (Official Video)

This was Sade's first new material in almost 10 years, and it was recorded by the group after not meeting up since their last tour in 2001.

Speaking about the song, Sade said: "It's that sort of feeling of being in the world which is a sort of wasteland or a place where there's a struggle but somehow you have a purpose. At the end of that struggle, there's light. And that's the source thread, I think, that runs through the songs."

'By Your Side'

Sade - By Your Side (Official Video)

This was the lead single from Sade's 2000 album Lovers Rock. While it wasn't a hit at the time, it has since become one of Sade's most popular songs, and was voted the 48th best love song of all time by VH1.

It has since been covered by Beachwood Sparks - and was used in the Scott Pilgrim vs the World soundtrack, and by The 1975.

'The Sweetest Taboo'

Sade - The Sweetest Taboo (Official Video)

This was from Sade's second album Promise in 1985.

While it only reached number 31 in the UK, it was a much bigger hit in the US, reaching number 5.