The Story of... 'She's Like the Wind' by Patrick Swayze
11 September 2018, 17:34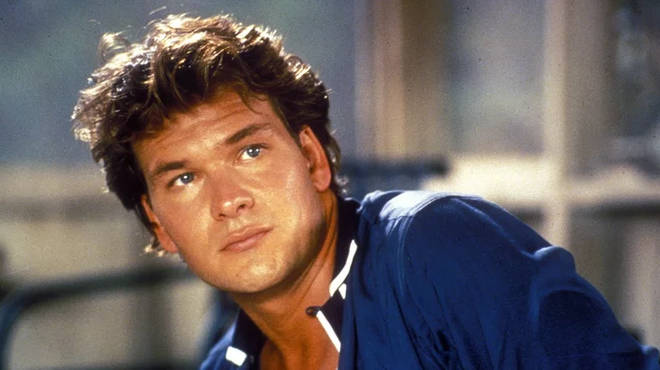 "I'll never be sorry." "Neither will I."
On paper, the lead actor in a romcom releasing a self-penned ballad doesn't sound like the best idea.
But amazingly, the late, great Patrick Swayze managed to pull it off with 'She's Like the Wind', one of the finest songs in Dirty Dancing.
But how did the song come about and how did it end up in the movie? Here's all the facts behind the 1987 love song...
Who wrote 'She's Like the Wind'?

Actor Patrick Swayze co-wrote the song with his friend, Nashville composer Stacy Widelitz in 1984.

It was originally intended for the soundtrack of a movie he was filming called Grandview, U.S.A., and was meant to be about Jamie Lee Curtis' character in the film. However, the song was not chosen.

How did it feature in Dirty Dancing?

During production of Dirty Dancing in 1987, Swayze played the demo for producer Linda Gottlieb and director Emile Ardolino.

They both loved it, and passed it on to Jimmy Ienner and Bob Feiden, the soundtrack's executive producers.

Despite being a contemporary soft rock song as opposed to the film's 1960s setting, it was later re-recorded for the soundtrack in November 1986, with Michael Lloyd producing the song.

The song features in the film when Johnny (Swayze) and Baby (Jennifer Grey) part ways in the middle of the film.

Who is Wendy Fraser?

Although Swayze is the primary singer on the track, it was credited as being performed by 'Patrick Swayze & Wendy Fraser'.

Fraser is heard throughout much of the song, specifically in the final chorus.

She was co-writer Stacy Widelitz's girlfriend at the time. She sang on the demo, and producer Michael Lloyd brought her back to sing on the main track. Fraser studied music at Hunter College in New York, and went to Los Angeles to pursue a career in pop music, and later became a jazz singer. In 2008, she released an album called It's A Woman Thing.

How did it perform in the charts?

The song was a success, and reached number three in the US. It peaked at 17 in the UK.

She's Like the Wind lyrics: What are the words to the song?

She's like the wind through my tree
She rides the night next to me
She leads me through moonlight
Only to burn me with the sun
She's taken my heart
But she doesn't know what she's done

Feel her breath on my face
Her body close to me
Can't look in her eyes
She's out of my league
Just a fool to believe
I have anything she needs
She's like the wind

I look in the mirror and all I see
Is a young old man with only a dream
Am I just fooling myself
That she'll stop the pain
Living without her
I'd go insane

Feel her breath on my face
Her body close to me
Can't look in her eyes
She's out of my league
Just a fool to believe
I have anything she needs
She's like the wind

Feel your breath in my face
Your body close to me
Can't look in your eyes
You're out of my league
Just a fool to believe
(Just a fool to believe) she's like the wind