The Story of... 'Sorry Seems to be the Hardest Word' by Elton John
16 September 2018, 20:34 | Updated: 2 October 2018, 20:49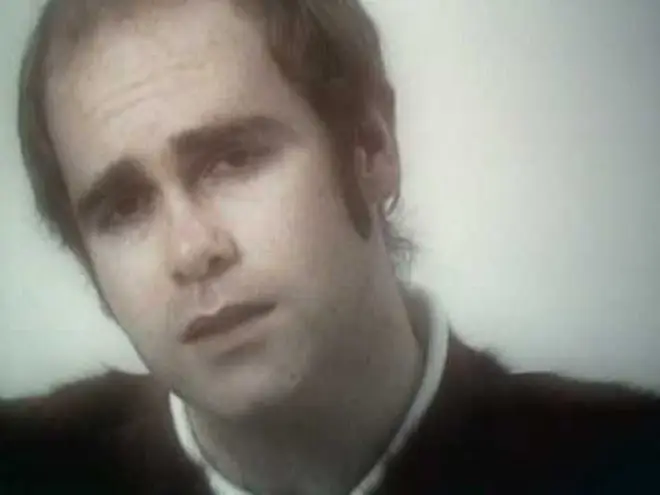 "It's sad... so sad..."
It's one of many Sir Elton John tracks that we never get tired of, and it remains a favourite of his at his live shows.
But what inspired the ballad and how was it made? Here's all the big facts behind 'Sorry Seems to be the Hardest Word':
Who wrote 'Sorry Seems to be the Hardest Word'?

Elton John - Sorry Seems To Be The Hardest Word

Elton began writing the song in 1975 in Los Angeles. Normally, Elton's co-writer Bernie Taupin would write the lyrics first, then Elton added the music.

However, in this instance Elton wrote the melody and most of the lyrics, and Bernie completed it.

Elton explained: "I was sitting there and out it came, 'What have I got to do to make you love me.'"

Taupin later said: "I don't think he was intending on writing a song, but we were sitting around an apartment in Los Angeles, and he was playing around on the piano and he came up with this melody line, and I said, 'Hey, that's really nice.'

"For some reason this lyrical line, 'Sorry seems to be the hardest word' ran through my head, and it fit perfectly with what he was playing. So I said, 'Don't do anything more to that, let me go write something,' so I wrote it out in a few minutes and we had the song."

He added: "Interesting thing about 'Sorry Seems To Be The Hardest Word' is that it's one of the rare occasions when Elton played me a melody line that inspired a lyric, as opposed to our routine of the lyrics always coming first.

"He was messing around on the piano one day and was playing something and asked me what did I think. It was actually pretty immediate, the title and the first couple of lines came into my head in a way that I guess I felt they were already there and just needed a little prompting."

'Sorry Seems to be the Hardest Word' meaning: What is the song about?

The song is a mournful ballad about a romantic relationship which is falling apart.

Taupin said: "It's a pretty simple idea, but one that I think everyone can relate to at one point or another in their life. That whole idealistic feeling people get when they want to save something from dying when they basically know deep down inside that it's already dead.

"It's that heartbreaking, sickening part of love that you wouldn't wish on anyone if you didn't know that it's inevitable that they're going to experience it one day."

Who covered it?

Blue Featuring Elton John - Sorry Seems To Be The Hardest Word

Joe Cocker and Frank Sinatra are among artists who have covered the song, but the biggest cover version came from boyband Blue.

The group duetted with Sir Elton on a new version of the song in 2002, taking it to number one.

It was the last song recorded by Ray Charles

Ray Charles & Elton John - Sorry Seems to Be the Hardest Word (2004)

Ray Charles later covered the song for his final album Genius Loves Company in 2004.

Elton explained: "I was finishing off my album in Los Angeles in March and Ray was making a duets album and I was scheduled to do a song with him, and I knew he was pretty sick.

"We arranged for him to come down to the studio in Los Angeles, but I wasn't prepared for how sick he was. He was so frail but so feisty and so adorable. I've kept all the outtakes of him talking to me, which I shall treasure forever and we just sat in two chairs and sang this song through two or three times.

"I think that was the last thing he ever did. It was the most upsetting day for me and uplifting day at the same time. People were crying in the control room... He was so weak."

How did it perform in the charts?

The song peaked at number 11 in the UK in 1976, number 6 in the US and number 3 in Canada.