Who is Susannah Constantine? Strictly star's husband, age, height, weight loss and more facts
4 September 2018, 22:32 | Updated: 11 March 2019, 16:36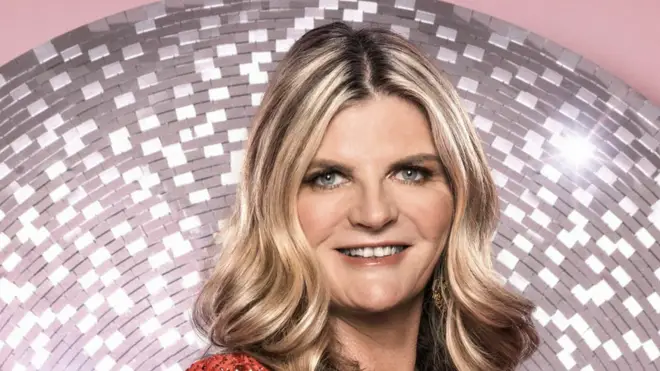 Susannah Constantine was one of the latest stars to sign up for Strictly Come Dancing in 2018.
Here are all the big facts to introduce you to the veteran TV star:
Who is Susannah Constantine?

Trinny and Susannah.

Picture: PA

Susannah Constantine is a fashion journalist and advisor, TV presenter, author and designer.

Having worked in fashion for a long period, including in America for Giorgio Armani and John Galliano in London. she met Trinny Woodall in 1994. They wrote a weekly fashion column, Ready to Wear, founded Ready2shop.com, and hosted the TV series What Not to Wear from 2001 to 2005.

She also made regular appearances as a style advisor on The Oprah Winfrey Show.

Susannah Constantine age: How old is she?

Susannah Constantine was born on June 3, 1962. She celebrated her 56th birthday in 2018.

She was born into a wealthy family, and her father was successful in property and shipping sectors. Her mother suffered from mental illness and manic depression when Susannah was a child.

She was privately educated, at boarding schools including Queen's Gate School in South Kensington, London.

Susannah Constantine husband and children: How big is her family?

Susannah Constantine and David Linley in 1987.

Picture: PA

Susannah was something of an 'It Girl' in the 1980s, and even dated Princess Margaret's son, David, Viscount Linley for eight years. She also dated cricketer Imran Khan, now the Prime Minister of Pakistan, in the 1990s.

Susannah Constantine's wedding day in 1995.

Picture: PA

She married Danish entrepreneur and businessman Sten Bertelsen, who launched Death cigarettes, in 1995. They have three children together: Joe, Esme and CeCe.

Susannah Constantine weight loss: How much did she lose?

In early 2018, Susannah revealed that an unflattering photo of her the previous year inspired her to lose weight.

She lost a stone and a half in just three months, and she joked that she is now skinnier than her TV partner Trinny Woodall.

What is Susannah Constantine's net worth?

Susannah Constantine is estimated to be worth around £5 million.