The Crown season 3: Release date, cast, plot, trailer and all you need to know
30 August 2018, 11:02 | Updated: 30 August 2018, 14:35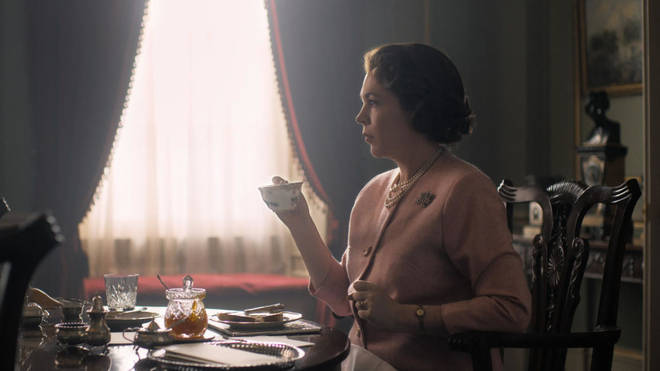 The new generation begins...
Netflix is currently making the third season of the multi award-winning period drama The Crown.
It's one of the most expensive TV series ever made, but when you're producing the entire history of the current Royal Family, it's probably necessary!
Here's all you need to know about creator Peter Morgan's latest chapter...
The Crown season 3 cast: Who has joined?

As announced when the series began, after every two seasons the entire cast will be recast with new actors to catch up with the royals in different ages.

Olivia Colman will replace Claire Foy as Queen Elizabeth II (see the photo above), while Tobias Menzies is taking over from Matt Smith as Prince Philip.

Tobias Menzies as Prince Philip.

Picture: Netflix

Meanwhile, Helena Bonham Carter is replacing Vanessa Kirby as Princess Margaret, and Ben Daniels will take over from Matthew Goode as Lord Snowdon.

Picture: Netflix

Picture: Netflix

The Durrells star Josh O'Connor has been confirmed to play Prince Charles, while Call the Midwife's Erin Doherty will play Princess Anne.

Jason Watkins has joined the cast Prime Minister Harold Wilson, and Marion Bailey will play the Queen Mother.

While Foy and co may have departed, there's always the chance of a flashback scene involving the royals in particular years, just like Jared Harris briefly returning as King George VI in season two.

Meanwhile, there will definitely be an appearance of Camilla Parker Bowles. Producer Suzanne Mackie said at the BFI & Radio Times Festival in London: "Peter is already talking about the most wonderful things. We start meeting Camilla Parker Bowles in season three."

The Crown season 3 release date: When does it return?

Filming of the season will take place from summer 2018 and will last for at least five months.

This means we won't be getting any new episodes in 2018, and will have to wait until early 2019 at the earliest. Previous seasons have debuted later in the year, so we're expecting an autumn 2019 release. That's ages away!

The Crown season 3 plot: What is the series about?

Creator Peter Morgan has said that the third season will take place between the years 1964 and 1976.

This means it will likely cover Harold Wilson's two terms as prime minister, the arrival of Margaret Thatcher, Princess Margaret's affair with British landscape gardener Roddy Llewellyn, the death of the Duke of Windsor, Princess Anne's first wedding and the National Union of Mineworkers strike of 1972.

As for Princess Diana? Don't count on it.

"Diana's not in this season," casting director Nina Gold said, adding that "when we do get to her, that is going to be pretty interesting".

Diana Spencer will become a main figure of later seasons, as the show hits the 1980s and 1990s.