The Story of... 'This Woman's Work' by Kate Bush
2 September 2018, 18:33 | Updated: 2 October 2018, 20:50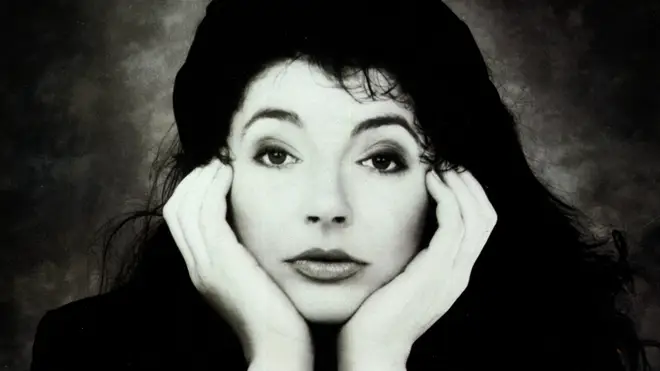 It is one of Kate Bush's most emotional ballads of all time.
But what is 'This Woman's Work' actually about and what inspired such a beautiful song?
Here are all the important facts behind Kate Bush's masterpiece...
'This Woman's Work' meaning: What is the song about?

'This Woman's Work' is about being forced to confront an unexpected crisis during childbirth, written from the male partner's point of view.

She later said: "It was written for John Hughes' film She's Having A Baby. Really light comedy about this young guy who gets married, very much a kid. His wife is pregnant and it's alright until they get to the hospital and the baby's in the breach position.

"That's the sequence I have to write the songs about and it's really very moving, him in the waiting room, having flashbacks of his wife and him going for walks, decoration. It's exploring his sadness and guilt, suddenly it's the point where he has to grow up. He'd been such a wally up to this point."

What film was the song written for?

She's Having a Baby (9/9) Movie CLIP - This Woman's Work (1988) HD

The song was written for the movie She's Having a Baby, with director John Hughes using the song during the film's dramatic climax, when the character of Jake (Kevin Bacon) learns that the lives of his wife, Kristy (Elizabeth McGovern), and their unborn child are in danger.

As the song plays, a montage sequence of flashbacks is played, showing the couple in happier times, along with shots of him waiting for news of Kristy and their baby's condition.

Bush wrote the song specifically for the scene in question, writing from a man's viewpoint and matching the words to the visuals which had already been sent to her.

What happens in the music video?

Kate Bush -This Woman's Work

Directed by Kate Bush herself, it starts with Bush in a black room, playing the starting notes on a piano.

Then, a distraught man (played by Blackadder star Tim McInnerny) paces in the waiting room of a hospital. It is revealed through flashbacks that his wife (played by Bush) has collapsed while they were having dinner.

He is seen carrying her to the car, racing to the hospital, and his wife gets wheeled away on a stretcher as he runs behind her. While waiting, the husband is worried with fear and imagines his wife in happier times, such as kissing him in the rain, and then he imagines the nurse coming to tell him she has died.

The nurse then disturbs him, and tells him about his wife's condition, though the outcome is unknown.

How did it perform in the charts?

The song was released as a single in 1989, and peaked at number 25 in the UK.

In 2005, the song peaked at number 3 in the UK Official Download Chart, after being featured in the Tamzin Outhwaite drama Walk Away and I Stumble. Sadly, downloads had yet to be included in the main chart, so it did not qualify.

After being featured in the Ricky Gervais comedy Extras, the song climbed back to number 76 in 2008, and again to 63 after being performed by a contestant on Britain's Got Talent in 2012.

This Woman's Work by Maxwell: Who else has covered it?

Maxwell - This Woman's Work

American soul singer Maxwell has recorded the most famous cover versions.

In 1997, he covered the song for his album MTV Unplugged. He later re-recorded it in the studio for his album Now in 2001.

There have also been covers by Greg Laswell and Ella Henderson among others.