The morning after: 10 greatest chillout remixes of dance classics
23 September 2019, 16:36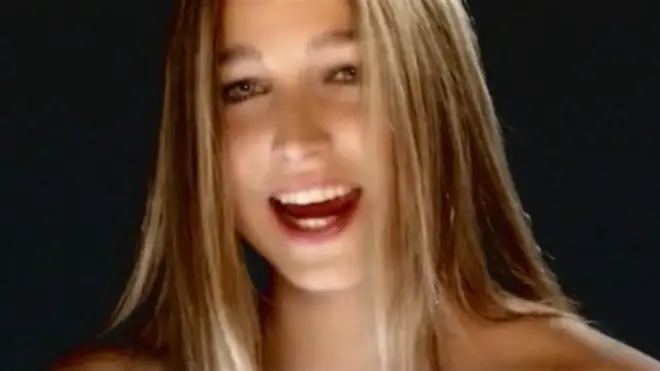 The mark of a truly great dance or house song is whether it can also be transformed into a piece of pure relaxing brilliance.
Over the years, some of the greatest club anthems have been given the chillout treatment - stripping out the heavy beats and replacing them with acoustic pianos and guitars.
Here are the finest times that dance went chill:
Modjo - 'Lady (acoustic version)'

Modjo - Lady (Acoustic Version)

This 2000 dance classic went all bossa nova on this acoustic version.

Singer Yann Destagnol is back, but this time he strips it back to make you feel like you're chilling at a Brazilian cocktail bar in the height of summer.

Wamdue Project - 'King of My Castle (TJK Chill Edit)'

Wamdue Project - King Of My Castle (TJK Edit)

This is a truly excellent downtempo version of a house classic, which reached number one in the UK back in 1999.

Funnily enough, it was intended as a slower track until it was remixed to its more famous version by house producer Roy Malone.

Delerium & Sarah McLachlan - 'Silence (Michael Woods remix)'

Silence (Feat. Sarah McLachlan) (Michael Woods Mix)

If you've got the ethereal vocals of Sarah McLachlan on your track, you simply have release a chillout remix.

Like the Wamdue Project, the original album version of the song had a much slower tempo than the more well-known remixes. It was the Airscape remix that transformed it into a trance anthem in 1999.

Later, Michael Woods produced this excellent stripped back version.

Robyn - 'With Every Heartbeat (Acoustic)'

Robyn - With every heartbeat (acoustic)

Robyn made a triumphant comeback in 2007 with this Kleerup collaboration, reaching number one in the UK.

She later recorded this stripped back acoustic version, making an already stunning song even more heartfelt.

September - 'Cry for You (Candlelight edit)'

Cry for You [Candlelight Edit] - September (Music Video)

Swedish singer September scored a big hit with this Bronski Beat-sampling song in 2008.

She went down the DJ Sammy route by making a 'Candlelight edit' of the song, complete with a piano backing, turning into a rather epic power ballad.

Dirty Vegas - 'Days Go By (acoustic)'

Dirty Vegas Days Go By Acoustic

'Days Go By' was a brilliant example of the long line of melodic house tracks that became popular in the early 2000s.

A track as good as the original track simply needed an acoustic version to showcase its excellence, bringing Steve Smith's haunting vocals even closer.

DJ Sammy - 'Heaven (Candlelight remix)'

Dj Sammy & Yanou - Heaven (Candlelight Remix)

Arguably the most famous chillout version of a dance track, this version isn't really anything to do with DJ Sammy, as it's actually a piano cover by singer Do.

DJ Sammy had taken his uptempo version of Bryan Adams ballad to number one in 2002, before this version kicked off the trend of recording 'tinky tonk' piano versions, inspiring John Lewis Christmas adverts years later.

Jakatta & Seal - 'My Vision (Summer in White Edit)'

Jakatta-My Vision (feat. Seal) (Summer In White Edit)

For Jakatta's album Visions, he took his excellent Seal duet 'My Vision' and turned into a beautiful downtempo number.

The song further emphasised the perfect sample of 'Brooks Was Here' by Thomas Newman from The Shawshank Redemption.

Freemasons - 'Uninvited (Big Ocean Remix)'

Freemasons - Uninvited (Big Ocean Acoustic Mix)

The original version of this was a fantastic house cover of an Alanis Morissette track from the City of Angels soundtrack, of all things.

Featuring the vocals of Bailey Tzuke (Judie's daughter), this acoustic cover was more in keeping with the haunting original, but also sticking with the Freemasons' modern take.

Shapeshifters - 'Lola's Theme (Lola's Lounging Mix)'

Shapeshifters - Lola's Theme - Loungin' Mix

The original 2004 track remains one of the best ever summer dance tracks, and this not-so-famous is just as good, if not even better.

This chilled remix stays with the 'down the beach' vibe, but instead of attending a non-stop boat party we're now sipping cocktails while watching the sunset.