6 songs with incredibly creepy backstories
30 October 2019, 17:18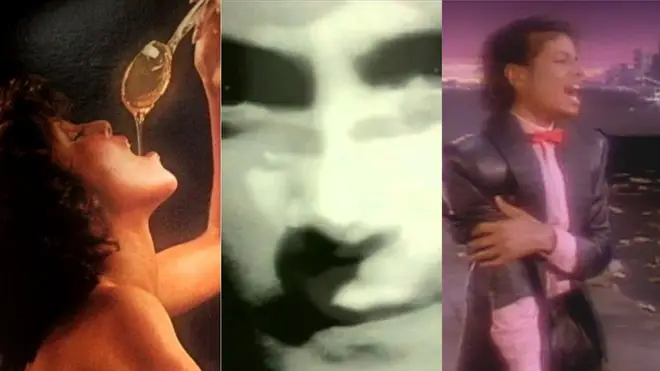 Halloween season is upon us again, and we can't help but seek out things that would creep us out any other time of year.
While we love the traditional Halloween tunes such as 'Thriller' or 'Monster Mash', there are also classic songs that have surprisingly spooky undertones.
We've collected a few such songs that have bizarre and sinister backstories to make for a perfect alternative Halloween playlist:
Phil Collins - 'In the Air Tonight'

Phil Collins - In The Air Tonight (Official Music Video)

Although this classic was actually written about Phil's divorce from his first wife, its eerie lyrics and mood spawned a creepy urban legend.

The story goes that Phil watched as a man who once attacked his wife drowned. Another version was that Phil wrote the song about a man who watched another man drown, and sang it to him at a concert.

Yet another version claims that when Phil was a young boy, he witnessed a man drowning someone but was too far away to help. Later, he hired a private detective to find the man, sent him a free ticket to his concert, and premiered the song that night with the spotlight on the man the whole time.

Of course, none of these stories are true. We think.

Michael Jackson - 'Billie Jean'

Michael Jackson - Billie Jean (Official Music Video)

According to Jackson's biographer J Randy Taraborrelli, this pop classic was inspired by letters he received in 1981 from a woman claiming he had fathered one of her twins.

Jackson had never met the woman and ignored the claims. However, she continued to send him letters saying that she loved him and wanted to be with him. The letters disturbed so much that he suffered nightmares.

He later received a parcel containing a photograph of the fan, a gun, and a letter telling him to end his life. The fan would then do the same once she had killed "their" baby, so they could be together in the "next life". The Jacksons later discovered that the fan had been sent to a psychiatric hospital.

The Beatles - 'Let It Be'

Let It Be (Remastered 2009)

More spookily touching than outright creepy, this one. Paul McCartney's iconic Beatles song was actually inspired by a dream he had about his mother.

He claimed he was struggling with his life at the time, and was using drugs and consuming a high amount of alcohol.

One day, he woke up and realized he'd dreamed of his mother, who died whe he was just 14.

"My mother appeared, and there was her face, completely clear, particularly her eyes, and she said to me very gently, very reassuringly: 'Let it be,'" McCartney said. "It was lovely. I woke up with a great feeling.

"It was really like she had visited me at this very difficult point in my life and gave me this message: Be gentle, don't fight things, just try and go with the flow and it will all work out."

Ohio Players - 'Love Rollercoaster'

This funk classic is the subject of a long-running urban legend.

During an instrumental portion of the song, a high-pitched scream can be heard (between 1:24 and 1:28 on the single version, or between 2:32 and 2:36 on the album version).

This was actually member Billy Beck, but the most common legend claimed it was the voice of someone being murdered in the studio while the tape was rolling.

The most famous version of the myth was that Ester Cordet, who appeared nude on the Honey album cover, had been badly burned by the honey used for the photo shoot, and her screams were accidentally captured on tape.

Thankfully, that wasn't the case. But the scream still sounds rather blood-curdling.

Michael Sembello - 'Maniac'

Flashdance - Maniac Full HD

This song was included in the movie Flashdance after Michael Sembello's wife accidentally included it on a tape sent to executives at Paramount Pictures, who were looking for music to use.

Sembello had actually originally written the song with a horror theme, after watching either a slasher film or a news report about a murderer.

This lyrics were meant to be: "He's a maniac, maniac, that's for sure / He will kill your cat and nail it to the door."

Producer Phil Ramone convinced Sembello to write new lyrics to tie in with the film's plot.

The Boomtown Rats - 'I Don't Like Mondays'

The Boomtown Rats - I Don't Like Mondays (Official Video)

This 1979 number one was inspired by a real-life school shooting in the States.

According to writer Bob Geldof, he wrote the song after reading a report about the shooting spree by 16-year-old Brenda Ann Spencer, who fired at children at a school playground in California.

Aftering killing two people, Spencer showed no remorse and her reasoning was simply "I don't like Mondays. This livens up the day".