Westlife's top 10 best songs ever
30 March 2019, 01:00 | Updated: 12 April 2019, 09:54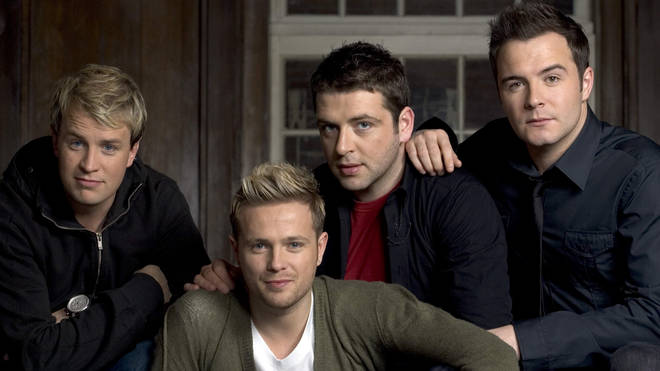 Westlife are one of the most successful pop groups of all time.
They have scored a huge 14 number ones in the UK, and sold over 55 million records worldwide.
Sure, a lot of their hits have been cover versions, but they're also the kings of the modern pop power ballad.
So, grab your stools and get your best key-change voice ready, as we've picked our very favourite 10 Westlife songs ever:
'I Have a Dream'

It might be an obvious ABBA cover, but this version never fails to make us feel all Christmassy whenever we hear it.

This became Westlife's fourth UK number one, and the Christmas number one for 1999 (and also the last number one of the millennium!).

'Queen of My Heart'

A somewhat overlooked ballad, this one has serious 'Mull of Kintyre' vibes, and was also a bit of a Christmassy offering in 2001.

Their ninth number one, its video has the amazing moment in which Nicky decides to shave off all his hair, because why not?

'You Raise Me Up'

Originally by Secret Garden and later an X Factor favourite for many years, it was as if this ballad was written for the boys.

It gave Westlife yet another UK number one in 2005, and was the first single without Brian McFadden.

'What About Now'

Another cover, but a less obvious one for the boys to take on.

Originally by American rock band Daughtry in 2008, Westlife scored a number two hit with their version a year later.

'World of Our Own'

This jaunty tune gave Westlife their 10th number one in just three years, which is frankly ridiculous.

The boys took on Rat Pack personas in the music video, something they'd retread on their Allow Us to be Frank album.

'Uptown Girl'

Comic Relief allowed Westlife to step out of their love song safety zone, as they took on a Billy Joel classic for a... shock horror... upbeat track!

Amazingly, it worked wonders, and was arguably Westlife at their absolute peak in 2001. Plus, you gotta love the Claudia Schiffer-starring video.

'Swear it Again'

This was the song that introduced Westlife to the world, and gave them their first UK number one in 1999.

This was also Westlife's only US hit, reaching number 20 in 2000.

'My Love'

Westlife's seventh UK number one single from 2000 is an underrated gem of a power ballad.

We also love its music video, in which Brian decides he's had enough of waiting at the airport and decides to just walk home to Ireland.

'Bop Bop Baby'

This upbeat track gets a lot of flack for its cheesy title, but the song itself is one of Westlife's catchiest song ever.

It was actually co-written by Brian and Shane, and has an amazingly hilarious medieval music video starring Vinnie Jones. What more could you want?

'Flying Without Wings'

There could only really be one winner. It's the ultimate Westlife anthem, full of key changes and spells out what they do best in soaring letters.

Interestingly, the song was originally meant for Boyzone's Stephen Gately, but Simon Cowell had other plans.