The 10 greatest Zero 7 songs of all time
2 September 2019, 16:15 | Updated: 4 September 2019, 16:30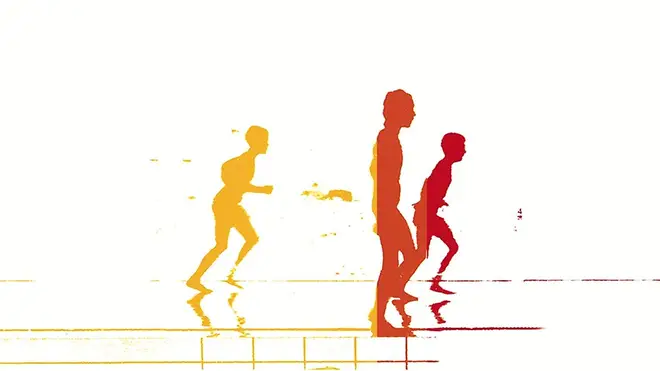 Zero 7 were one of the pioneering groups of the early '00s chillout movement.
Their first three albums - 2001's Simple Things, 2004's When It Falls and and 2006's The Garden - were pinnacles of the era, and they still sound fresh and gorgeous over 10 years later.
The duo - Henry Binns and Sam Hardaker - teamed up with various singers with fantastic voices, including Sia and Jose Gonzalez, to create a relaxing vibe like no other.
We've picked our 10 favourite Zero 7 songs for the perfect chilled playlist:
The Pageant of the Bizarre

Zero 7 - The Pageant of the Bizarre

Sia provided vocals for this quirky album track on The Garden LP.

The track is a classic Sia-style pop tune, complete with an almost circus vibe that sums up the overall sound of the album.

Futures

Zero 7 - Futures ( feat Jose Gonzalez )

This was one of four collaborations between Zero 7 and Swedish folk singer José González on their third album The Garden.

It is the first track on the LP, and features González's brand of acoustic folk on top of Zero 7's ambient electronica. It was the first single to be released from the LP, and an acoustic version was also produced.

Over Our Heads

London-based singer Mozez teamed up with Zero 7 on several tracks on their second album When It Falls, having also appeared on their debut Simple Things.

This soothing track perfectly shows off his silky vocals, and instantly transports us to some kind of relaxing paradise.

Somersault

Zero 7 - Somersault ft. Sia (Official Video)

This was the second single from the When it Falls album, featuring Sia on vocals.

Random fact: Kevin Britten from Kansas downloaded the track at 1:30am on July 12, 2004, which was the 100 millionth track downloaded from the iTunes Store since it launched in April 2003.

Today

Featuring on Zero 7's third album, this track is co-written by and features vocals from Swedish folk singer José González.

The album was slightly more upbeat than their previous releases, and also featured collaborations with Sia. The album was named after the artwork seen on the cover by Gideon London.

The Space Between

This chillout track features on Zero 7's second album When it Falls, and is co-written by singer-songwriter Tina Dico, who also sings on the track.

The Danish singer also performs under her real name Tina Dickow. She joined Zero 7 for a tour in 2004, which also included a set at that year's Glastonbury Festival.

In the Waiting Line

Zero 7 - In The Waiting Line

Sophie Barker co-wrote and performed on this chillout track, and also contributed to their biggest hit 'Destiny'. The name Zero 7 was chosen after Binns and Hardaker travelled to Honduras, where they spent time at a bar called Cero Siete.

When back in the UK, they were asked by Radiohead to remix 'Climbing Up the Walls' and called it 'the Zero 7 Mix', which stuck.

You're My Flame

This is one of five songs which Sia co-wrote and provided main vocals for on Zero 7's third album The Garden.

The album saw the downtempo group taking on a more upbeat sound, as evidenced in this song, but still maintaining their original laid-back style.

Home

The second track on Zero 7's second album When It Falls, it was co-written by and features the vocals of singer-songwriter Tina Dico.

It was also the first single from the album. Danish singer Dico moved to England in 2002, and joined Zero 7 after she released the album Notes, which captured the loneliness and fear she felt of being alone in London.

Destiny

Zero 7 - Destiny ft. Sia & Sophie Barker (Official Video)

This song was co-written by Sia and Sophie Barker, who also both feature on the track. The song's lyrics deal with two lonely hearts whose paths in life will eventually tread into one another.

It was one of the most famous examples of the 'chillout' electronic movement of the early 2000s, and featured on various TV shows and movies including The OC, Smallville and Blue Crush.