7 of the weirdest popstar cameos in TV shows
12 October 2017, 12:27 | Updated: 2 November 2017, 15:29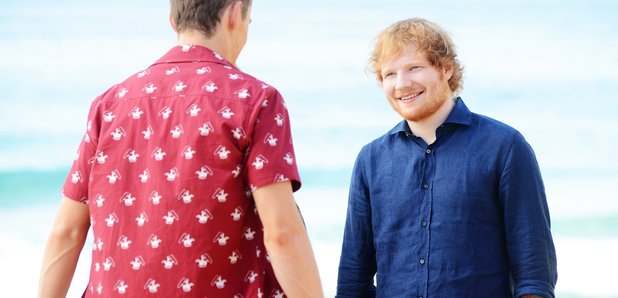 When a TV show goes on too long, and the writers are in dire need of something wacky to happen, they often plump for the celebrity cameo technique.
Often, popstars of various degrees of success are the go-to famous people for TV producers to land for a cheeky cameo or two.
We've collected just a handful of the most bizarre yet hilarious popstar cameos in TV history:
1. Elton John in Ally McBeal
1990s legal comedy-drama Ally McBeal ended up having what felt like one huge cameo every single episode for no apparent reason. Things got so silly that the law firm's office bar had legends like Elton turning up to do a set. Why? Who knows. Great set though!
2. Ed Sheeran in Home and Away
If you thought Ed's cameo in Game of Thrones was weird, it had nothing on his random appearance as himself in Australian soap Home and Away. We were led to believe that Marilyn was Ed's nanny back when she lived in the UK, and so he came over for a reunion and a performance at the local diner. Small world.
3. Stevie Wonder in The Cosby Show
In this 1980s US comedy, Stevie literally crashes into the main characters. After a minor car accident, Stevie offers the sitcom family a chance to visit his studio to make up for it, leading to a sing-along of 'I Just Called To Say I Love You'. How come this never happens to us?
4. Bob Dylan in Dharma and Greg
You'd be forgiven for not having even heard of Dharma and Greg, but it was a relatively successful US sitcom in the 1990s. But somehow, they managed to convince folk superstar Bob to show up. Why was he there? Dharma auditions for Bob's band, and he enjoys a bit of polka and blues. Incredibly bizarre, but it happened.
5. David Bowie in Extras
OK, this cameo is actually genius rather than weird, but we're including it as we have no idea how Ricky Gervais and Stephen Merchant convinced him to do it. 'Chubby Little Loser' remains an underrated Bowie classic.
6. Prince in New Girl
Considering that Prince was very particular when it came to what commercial work he'd get involved in, we're amazed that he appeared as himself in an episode of US sitcom New Girl a couple of years ago. The thin plot saw Jess and the gang somehow ending up at Prince's LA mansion party, before she joined the main man on stage for a performance and him offering her relationship advice. We had to remind ourselves this wasn't some bizarre dream we had.
7. Daniel Bedingfield in Sabrina the Teenage Witch
Bedders was a huge deal in the UK back in the early 2000s, and he also scored a couple of hits in the States. This was enough for him to manage to bag a guest appearance as himself on teen comedy Sabrina. Daniel played himself, and surprisingly, he's actually pretty good in it. If Lee Ryan can make it big in EastEnders, we reckon Daniel should soaps a go.