7 of Van Morrison's best ever songs
12 July 2018, 12:08 | Updated: 30 August 2018, 14:47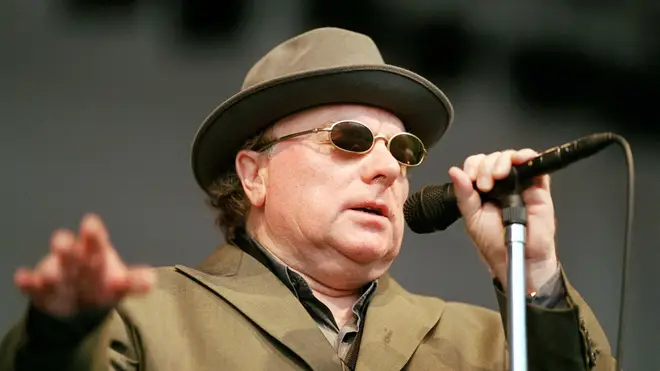 Van Morrison is a true icon of Northern Ireland, and one of the finest singer-songwriters of all time.
Here are just a handful of songs by Van the Man to make a perfect beginner's guide...
'Into the Mystic'

Van Morrison - Into The Mystic

One of Morrison's most famous songs, this featured on his 1970 album Moondance.

The song is about some form of spiritual quest, the song is about a sailor at sea wanting to return to his lover, who is back on land. Usually a foghorn signals danger, but in this case it means he is close to home and his partner. Like many of Morrison's songs, there is plenty of room for interpretation over its overarching meaning.

'Have I Told You Lately'

Van Morrison - Have I Told You Lately

A truly romantic song and a wedding day favourite, 'Have I Told You Lately' featured on Morrison's 1989 album Avalon Sunset.

It has been covered hundreds of times and won a Grammy when it was first released. Written as a prayer originally, it was later a hit for Rod Stewart.

'Brown Eyed Girl'

Van Morrison - Brown Eyed Girl (Audio)

'Brown Eyed Girl' was recorded in March 1967, and became one of Morrison's signature songs, and most catchy tunes of all time.

Because of a contract he signed with Bang Records without legal advice, Morrison states that he has never received any royalties for writing or recording this song. Amazingly, it was never released as an official single in the UK!

'Someone Like You'

Van Morrison - Someone Like You (Audio)

Nope, not the Adele song. This ballad appeared on his 1987 album Poetic Champions Compose.

Another wedding day favourite among fans, the love song has featured in a number of films including French Kiss and in the aptly-titled Someone Like You in 2001.

'Moondance'

Interestingly, Morrison didn't release this classic as a single until seven years after it first featured on the 1970 album of the same name.

He later said of the jazzy song: "With 'Moondance' I wrote the melody first. I played the melody on a soprano sax and I knew I had a song so I wrote lyrics to go with the melody. That's the way I wrote that one. I don't really have any words to particularly describe the song, sophisticated is probably the word I'm looking for. For me, 'Moondance' is a sophisticated song. Frank Sinatra wouldn't be out of place singing that."

'Sweet Thing'

Van Morrison - Sweet Thing

This track featured on Morrison's seminal second album Astral Weeks in 1968.

It was written after Morrison had met his future wife Janet while on tour in the States in 1966 and during the year of separation after he returned to Belfast.

'And It Stoned Me'

Another song from Morrison's Moondance album, he later said in 1985 that it was about a mystical experience he had as a child.

"I suppose I was about twelve years old. We used to go to a place called Ballystockart to fish. We stopped in the village on the way up to this place and I went to this little stone house, and there was an old man there with dark weather-beaten skin, and we asked him if he had any water. He gave us some water which he said he'd got from the stream. We drank some and everything seemed to stop for me. Time stood still. For five minutes everything was really quiet and I was in this 'other dimension'. That's what the song is about."