Are these *really* the worst songs ever made?
11 January 2018, 16:48 | Updated: 25 June 2018, 15:07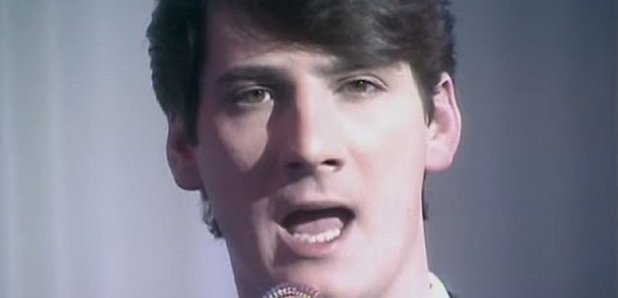 There have been some stinkers over the years when it comes to big hit singles. Mr Blobby? Wow. The Cheeky Girls? Yeesh.
But what about songs which were officially crowned the worst ever? Either through some kind of poll or from the mouth's of those who actually made them?
We've gone back through the archives to find out what people have named the worst of all. We wholeheartedly don't agree with some of these!
1. The Beatles - 'Ob-La-Di Ob-La-Da'
It's quite amazing what The Beatles got away with at the time. This catchy number sounds more like a kid's TV show theme than a classic by the Fab Four. But we still can't help but love it.
John Lennon was not a fan at all, however. He was quoted as saying that he "loathed" the song. It was also voted the worst song ever recorded in a poll organised by Mars, and it was also included in Blender's '50 Worst Songs Ever' list.
2. The Tweets - 'The Birdie Song'
Wow, this 1981 one hit wonder wouldn't go away at the time, and it's possibly the most irritating ditty ever to grace the UK top five.
The Clash guitarist Mick Jones named it the worst song ever (along with Paper Lace's 'Billy Don't Be a Hero'), and it was voted the most annoying song of all time in a Dotmusic poll.
3. Spandau Ballet - 'True'
Wait, what? Surely not! Before you get mad, we are not in any way saying that this 1980s classic is one of the worst songs ever. But others did.
It was once named the worst song in history by Guardian journalist Luke Williams, who particularly hated Gary Kemp's lyric "Why do I find it hard to write the next line?".
Another journalist for the Seattle Post-Intelligencer called it the worst love song of all time, and it featured in the Houston Press' '10 Songs We Never, Ever Want to Hear Again, Ever' and NME's '50 Worst Pop Lyrics of All Time'. Shocking.
4. Phil Collins - 'Sussudio'
Again, what's wrong with this Phil classic?
Critic Michael Saunders in the Sun-Sentinel named it the worst song of the rock era, describing it as "insipid" and "indefensibly stupid". Guardian writer Tom Service said: "'Sussudio' brings me out in a cold sweat... there's no colder or more superficial sound in popular music."
Creative Loafing Charlotte writer Matt Brunson called it "the worst song of the [1980s], no question", and it has also been described as a "ripoff" of Prince's '1999'.
How dare they?
5. Billy Ray Cyrus - 'Achy Breaky Heart'
This country anthem was named the worst of all time in The Independent, and came second in Blender's '50 Worst Songs Ever'.
It also topped the Sydney Morning Herald's reader poll to name the worst track of the 1990s. Maybe it was his mullet's fault?
6. Aqua - 'Barbie Girl'
It was huge in 1997, but that didn't stop a lot of people hating this bubblegum pop smash.
It came top of Rolling Stone's 'Worst Songs of the 90s' reader poll, and featured in NME's '32 of the Very Worst UK Number One Singles of All Time'.
7. James Blunt - 'You're Beautiful'
You couldn't escape this song in 2005, and its album Back to Bedlam was the biggest-selling of the whole 2000s. Cue the backlash.
It was voted by readers as the most irritating track ever in a OnePoll survey, and Spike writer D. Sussman called it "the worst song in the history of mankind". Gigwise editors placed it first in 'The 20 Worst Love Songs Of All Time', and it also came first in Heavy's chart of the worst tracks of the 2000s.
8. Black Lace - 'Agadoo'
Fair enough.