The Global Awards 2019: Watch Lady Gaga's powerful winner's speech via Mark Ronson
7 March 2019, 20:33
Lady Gaga was triumphant at The Global Awards 2019, taking home the Mass Appeal Award.
The iconic singer has had an epic year after her performance in A Star is Born, winning a Golden Globe, a BAFTA and Oscar for its amazing soundtrack.
Accepting the award on her behalf was her 'Shallow' songwriting colleague Mark Ronson.
Ronson read out a speech from the star, and things got rather emotional. Watch the clip above.
Gaga said: "Thank you so much for everyone at Global for this award, I appreciate the support, especially for the song 'Shallow'.
"This song is about communication and two people longing for more, in life, in love and our existence.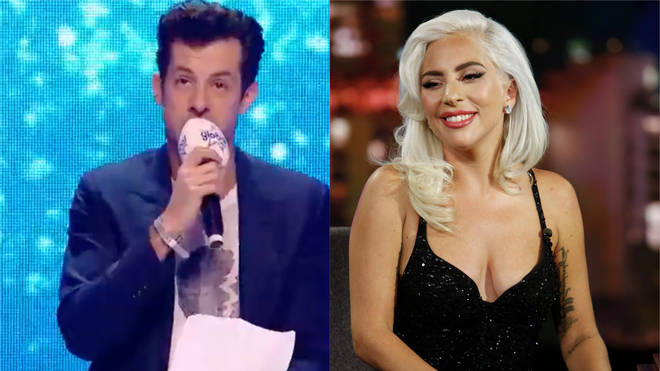 "It's quite simple that in this modern world that we wish to no longer exist in a shallow, vapid space, but rather wonder about the power and fearlessness it takes to dive off the deep end. And be brave enough to swim to depths of the ocean that is ultimately to the bottom of our complicated hearts.
"A desire to discover the love that can be shared to the depths of our being and theres no wave to crash into and hide, a world where humanity is grounded in its purest space possible."
Congratulations Gaga, well deserved!