St Margaret's Prep School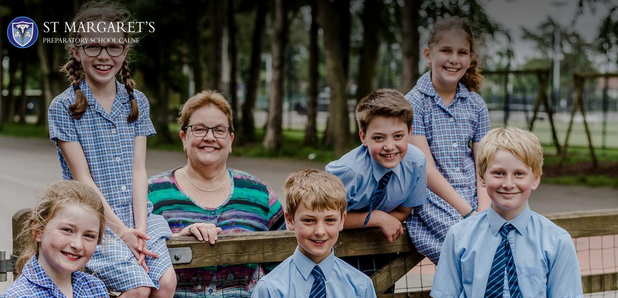 St Margaret's Prep is an independent day school for boys and girls aged 3-11 which was established in 1873. They moved to their current premises in 1940 and have gradually grown to what they are today – a happy and vibrant school of 200 pupils with broadly equal numbers of boys and girls.
St Margaret's want your children to be happy and enjoy a broad and stimulating education that's rich in opportunities. Your child will learn in a safe, nurturing environment and spend each day in modern, stimulating and purpose-built teaching spaces. 30 acres of campus and off-site facilities mean there's space to explore, learn, play, let off steam, relax, think and grow.

Teaching throughout the school is tailored to meet the needs of the individual child. Children are encouraged to reflect and evaluate their own learning and with support identify their next steps.
Specialist teachers offer a wide range of experiences and as a result, their teaching delivers truly personalised learning for each child. An extensive range of mobile technology enhances learning across the curriculum.
Contact them:
St Margaret's Preparatory School
Curzon Street, Calne
Wiltshire, SN11 0DF
TEL: 01249 857220