Amy Winehouse's ex-husband slams plans for hologram tour: "It's completely misleading"
11 December 2018, 12:11
Blake Fielder-Civil says he is "concerned" about the upcoming tour.
Amy Winehouse's ex-husband hit out at plans to have her hologram performing on stage, telling Good Morning Britain: "The idea that it's anything remotely like Amy to me is completely misleading.
He continued: "It's old footage, it can't be anything new. It can't have the same interaction to Amy, it can't be the same… I'm a bit concerned... there would be no human element to it.
"The actual hologram itself to me is no different to watching a video clip maybe or listening to her album. If anyone wants to see Amy on stage that opportunity has been and gone. If I wanted to see Elvis on stage, I'm not going to think I've seen him if I've seen a hologram."
He said that he hadn't spoken to her father Mitch or anyone involved about his concerns: "No, I haven't. I've only just heard about it a few weeks ago.
"I object to every opportunity that has been made. It seems since Amy passed away seven years ago there has been three films, one in the making and a hologram tour, I can't see many other reasons for this tour [other than cashing in]."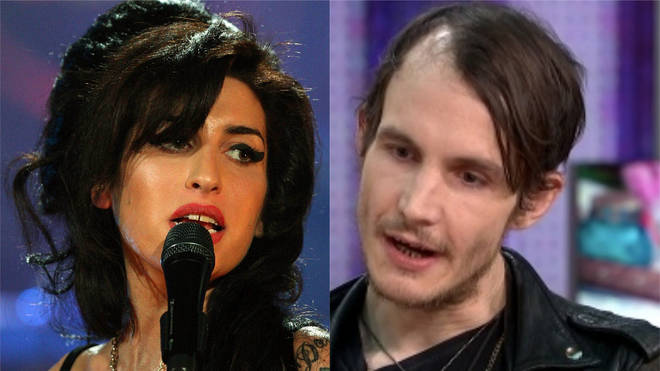 When asked about selling his own story, he said: "It wasn't life changing money. I've turned down many, many things.
"The story I sold was more about me taking responsibility for the situation Amy was in at the time. I guess I was [cashing in]."
On whether he regretted that, he said: "Of course I do. To call it cashing in is a bit misleading, I would have done it without any money, in fact the first story I did I didn't take a payment.
"The reason I ended up taking money, was because I had been in a situation through the media for my own doing where I found it really hard to get a job for a long time, I couldn't really earn money in any other way it felt like."
When host Piers Morgan questioned him about his relationship with Amy, commenting that it was "driven by drugs", he said: "It wasn't. This is something that needs to be addressed. In the six or something years Amy and I were on off together, tempestuous, if you want to call it that.
"We had one break for a while, one argument that was in the press. The drug thing is something that has been attributed to me for years.
"The fact, me and Amy only used drugs together for six months of our marriage. That was it. Before that Amy didn't use drugs, she smoked cannabis, I did heroin maybe four or five times."
Asked whether he takes some responsibility for what happened to Amy, he said: "Always, but I'm not willing to be the only person any more. I feel like I'm the only person who's taken responsibility and have done since Amy was alive.
"I feel that maybe since the last film about Amy came out two years ago, the documentary, there has been a certain sort of shift in blame to other parties.
"Amy didn't do anything Amy didn't want to do. I will always carry a burden of guilt. I feel how I should have acted."
Fielder-Civil now has a partner and two children, but added: "When Amy passed away we had spoken quite recently before she passed away. She mentioned that our relationship was something that was always going to be there, I knew that.
"I think my partner has made peace with the fact that if Amy was still here. I don't know what would happen. Anyone who has been through bereavement probably feels the same thing."
Winehouse's family has said that proceeds from the hologram tour will go to Amy's charity foundation to help young people through alcohol and drug addiction programmes.