Inside Amy Winehouse's tragic final performance
23 September 2022, 16:33 | Updated: 27 September 2022, 16:03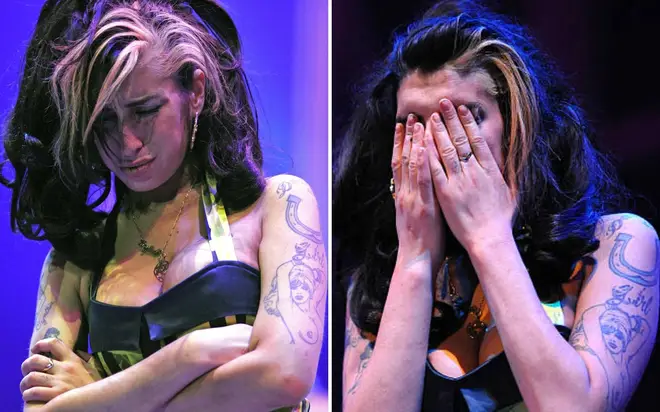 She was a once-in-a-generation talent.
And she captured the imagination of both the mainstream pop charts and lovers of the timeless soul music of yesteryear.
But the story of Amy Winehouse and her life in the spotlight is sadly a cautionary tale of the excesses of fame and the following fallout.
In possession of an iconic, spine-tinglingly soulful voice and a heart-on-her-sleeve style of songwriting that laid her emotions bare, Amy became a global phenomenon.
Her second and most successful album Back To Black spawned five singles in total: 'Rehab', 'You Know I'm No Good', 'Back to Black', 'Tears Dry on Their Own' and 'Love Is a Losing Game', all of which were written by Amy herself.
She became renowned for her unique voice, her singular style, and her personable attitude, paving the way for neo-soul stars like Adele, Sam Smith, and Emeli Sandé to storm the charts themselves.
Tragically however, Back To Black would be her final album, in a relatively brief career marred by setbacks and addiction.
It was addiction that Amy Winehouse ultimately and sadly succumbed to in 2011, as she died of an alcohol overdose at the age of just 27.
But in the days leading up to her untimely death, she was evidently on the brink of self-destruction.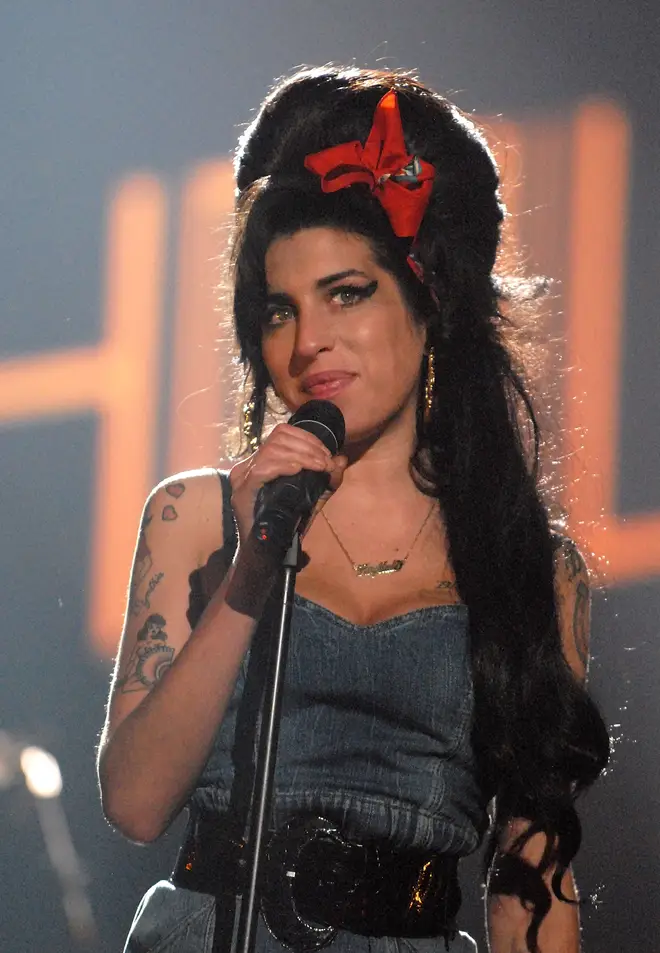 In an age where there was little (if any) media sympathy for celebrities struggling in the limelight, Amy would feature prominently in the headlines.
Tabloid photos of Amy stumbling out of her local Camden pub or drunkenly arguing on the streets with her previous partner Blake Fielder-Civil was a frequent occurrence when she achieved enormous fame.
It came to the point that, even with her immense talent, she'd lost the faith of her fans and her peers.
But when she needed help the most, the tabloids and paparazzi were primed to humiliate her.
The chaotic state of her personal life would unsurprisingly impact her working life too, with progress on her follow-up to Back To Black frequently dashed by her relapsing.
Ever since the release of her Grammy and BRIT Award-winning 2006 album, her life would spiral out of control.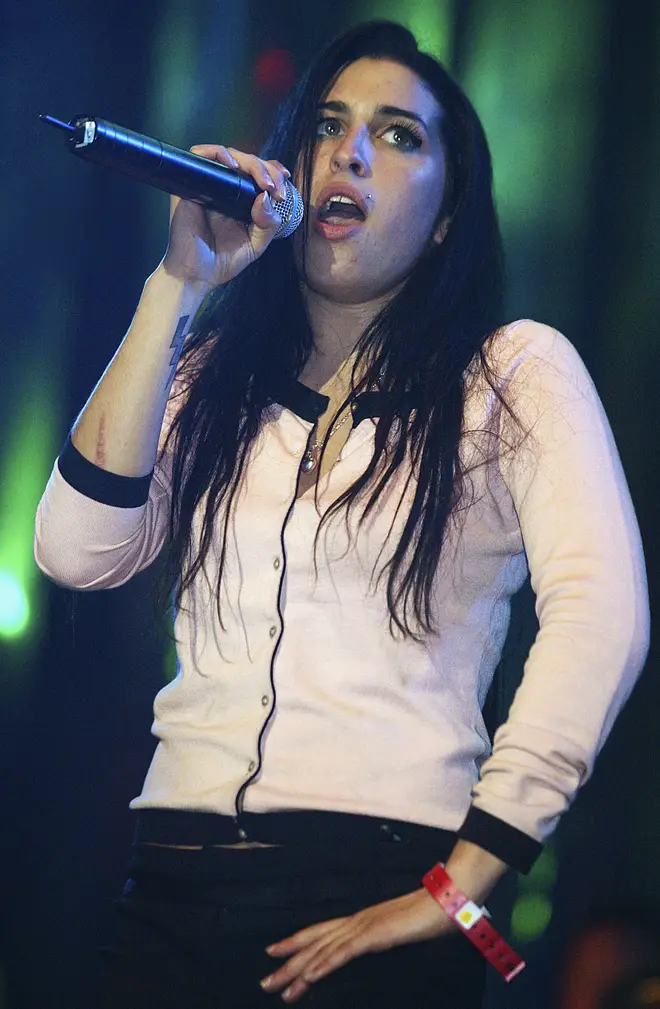 Soon after the release of Back To Black, Amy replaced her manager Nick Shymansky with promoter Raye Cosbert.
Shymansky was long-time friend of Amy's who worked with her as early as her days singing in jazz and dive bars as an unknown.
Cosbert, however, was a reputed promoter whose job was to get Amy on stage every night, often turning a blind eye to her habits off-stage.
This approach meant that as long Amy made the stage, his job was fulfilled, despite the often hazardous outcome of having Amy inebriated during her performances in front of an unforgiving public.
During the last year of her life, her performances worsened as did her dependence on alcohol.
If she was too intoxicated, her shows were either cancelled halfway through or wouldn't even go ahead full-stop as she slurred her words and forgot her lyrics.
It came to a head during her 12-leg European tour in 2011 when Cosbert and her father Mitch pushed ahead with the proposed dates despite Amy's friends begging her to cancel.
The first night of that tour Amy performed in Belgrade, Serbia. It would be her final ever official show.
Amy Winehouse - Belgrade 2011 - Last Performance (FULL CONCERT)
Her performance became infamous, and was a clear indication that Amy was in need of serious care.
Newspaper reports claimed she stumbled across the stage for almost 45-minutes, forgetting her words, forgetting the names of her bandmates, and even forgetting which city she was in.
There is footage of her performance (which you can see above) but it's uncomfortable viewing.
She forgets the words to the likes of 'Addicted', 'Just Friends', 'Valerie', and relies on her backing singer Zalon Thompson to push her through 'Tears Dry On Their Own'.
Arguably the most tragic moment of her performance however was during 'Some Unholy War' where she momentarily forgets the words and Zalon whispers them to her in her ear.
Amy then becomes emotional and breaks down at the fact she's struggling. But then the crowd heap more pressure on her and begin to boo.
She hugs herself and holds back her tears, in a moment that no doubt felt incredibly isolating.
For the rest of the show her performances are off-key and out of sync, with Amy sitting back and letting her backing singers take the lead on several songs.
After she and her band left the stage, sadly Amy would never return.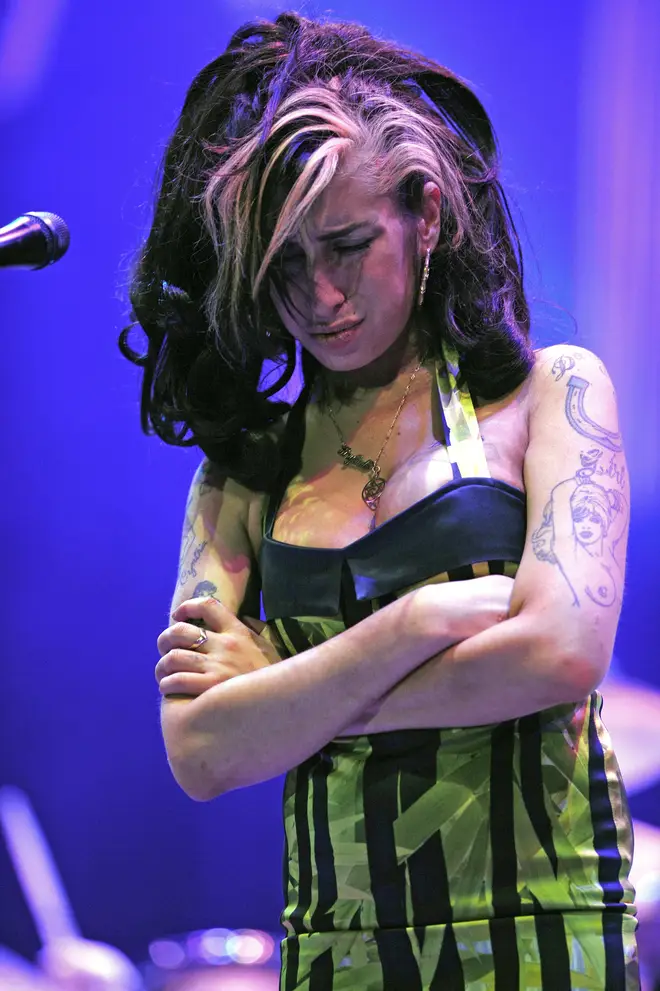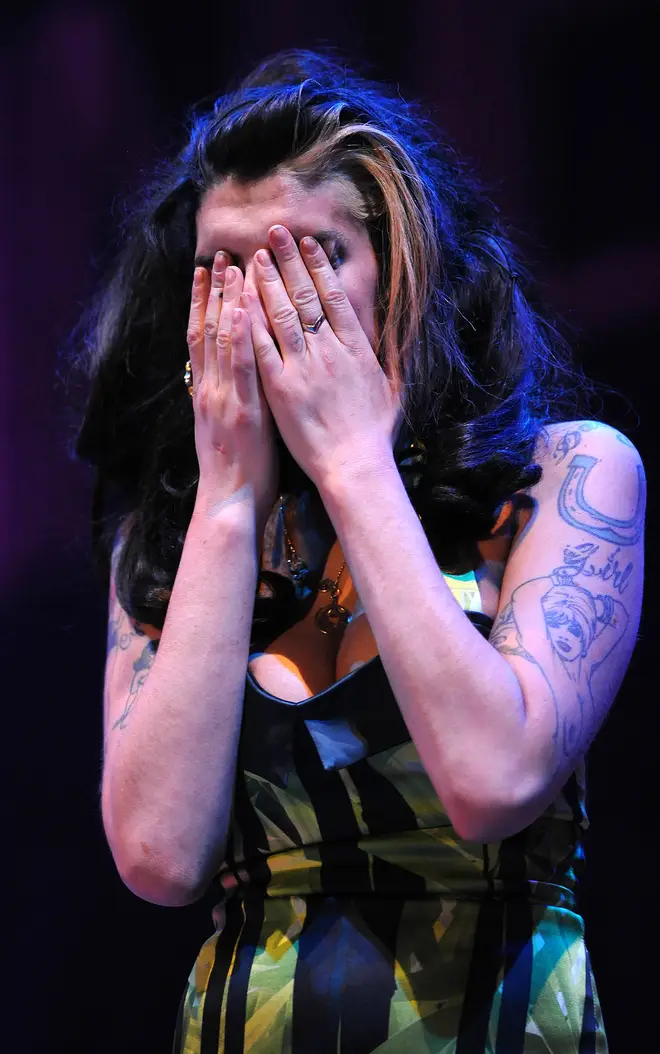 Her next two performances were soon cancelled, and not longer after the remainder of her tour.
Not much was seen of Amy in the immediate aftermath of her catastrophic tour, until a month later where she'd make her final stage appearance.
Amy would perform at her goddaughter Dionne Bromfield's concert at the Roundhouse in Camden, singing a version of the classic R&B song 'Mama Said'.
Tragically, just three days later, Amy Winehouse was found dead in her Camden flat.
A unique talent who was lost too soon, one that changed the way we treated celebrities in the media, especially those that were clearly struggling.
Sadly for Amy however, it was too late. But the mark she left on British music will be felt for decades to come.