Who was Aretha Franklin's mother Barbara Siggers Franklin?
24 June 2021, 16:45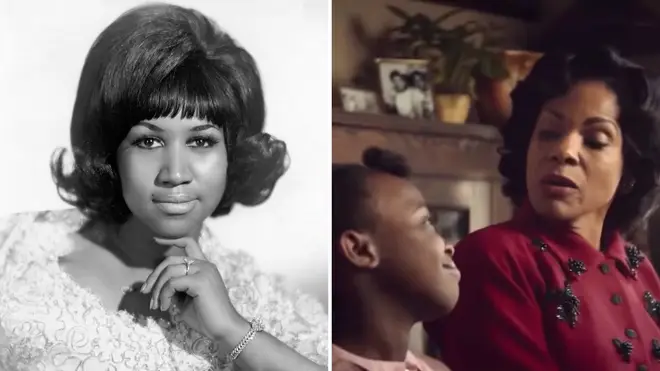 Aretha Franklin's mother Barbara Siggers Franklin died at a young age, but she was instrumental in encouraging the future soul singer's talent.
In the Aretha Franklin biopic Respect, actress Audra McDonald portrays the singer's mother, who died when Aretha was just nine years old.
But who was Barbara Siggers Franklin and was she also a singer?
A talented gospel singer

Trailer for 'Respect' starring Jennifer Hudson as Aretha Franklin

Barbara Siggers Franklin was known as a gifted pianist.

According to singer Mahalia Jackson, Barbara was also one of the finest gospel singers in the country.

Although her main focus was that of a wife and mother, she also regularly participated in the musical affairs of the churches where her husband CL worked as a pastor.

Raising Aretha and marriage breakdown

Born in Shelby, Mississippi, Barbara married Clarence LaVaughn Franklin in 1936.

The couple had four children: Erma (1938–2002), Cecil (1940–1989), Aretha (1942–2018), and Carolyn Franklin (1944–1988).

Before their marriage, Barbara already had a son, Vaughn (1934-2002) from a previous relationship, whom CL Franklin adopted.

The pair had trouble in the relationship due to CL's various infidelities, including fathering a daughter (named Carol Ellan Kelley) by Mildred Jennings, a 12-year-old congregant in Memphis in 1940.

Barbara left her husband in 1948, and moved to Buffalo, New York, where her mother lived.

However, Barbara and CL never officially divorced.

A new career

Audra McDonald plays Aretha Franklin's mother in Respect.

Picture: Universal

Barbara started a career by working in a music store, and by giving private music lessons. She was also training to be a nurse's aide.

Although it was widely reported for years, it has been stated that Barbara Franklin did not abandon her children.

Aretha Franklin herself disputed this rumour, and Professor Nick Salvatore of Cornell University discredited it in his biography of CL Franklin.

According to Salvatore, Barbara Franklin regularly visited Detroit to see her children, and they travelled to Buffalo for summer holidays to stay with her.

Illness and death at a young age

Tragically, Barbara Franklin died of a heart attack on March 7, 1952.

She was just 34 years-old.