The Beatles have announced a new film project using never-released footage
30 January 2019, 12:22 | Updated: 31 January 2019, 10:24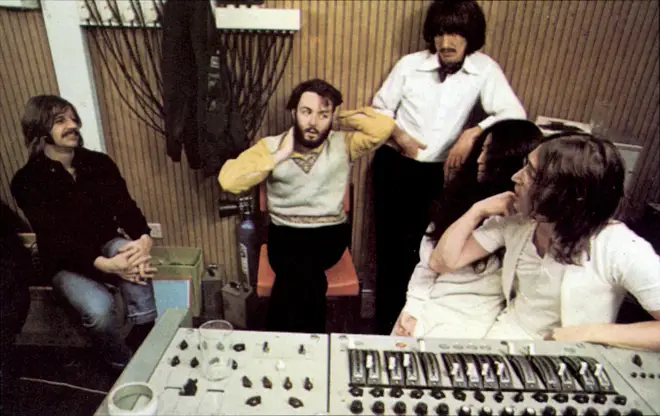 The Beatles will collaborate with director Sir Peter Jackson on a new film using footage from the studio sessions of their 1969 album 'Let It Be'.
The Beatles have announced that they are embarking upon a new film project using never-before-seen footage of the band.
The new film will use 55 hours of footage from January 1969 shot in the studio where the band were recording their Grammy Award-winning album Let It Be.
NEW FILM PROJECT - We are proud to announce an exciting new collaboration between The Beatles and the acclaimed Academy Award winning director Sir Peter Jackson. pic.twitter.com/7e0h95FOWV

— The Beatles (@thebeatles) January 30, 2019
Director Sir Peter Jackson is set to collaborate with the band on the project. He said: "I'm thrilled and honoured to have been entrusted with this remarkable footage - making the movie will be a sheer joy."
When discussing the footage, Jackson added: "Watching John, Paul, George, and Ringo work together, creating now-classic songs from scratch, is not only fascinating - it's funny, uplifting and surprisingly intimate."
"I was relieved to discover the reality is very different to the myth," continues Jackson, "it's simply an amazing historical treasure-trove. Sure, there's moments of drama - but none of the discord this project has long been associated with.

— The Beatles (@thebeatles) January 30, 2019
The filming was originally intended for a TV special, but the extended footage turned into something completely different that will climax with The Beatles' iconic performance on the rooftop of Apple's London office on Savile Row.
The performance took place exactly 50 years ago today, and it was their last public appearance as a group. The band would officially split just over a year later.