Bee Gees movie: Bradley Cooper in line to play Barry Gibb in new biopic
17 February 2020, 13:33
A new movie about the Bee Gees is in the works, and a huge Hollywood star is apparently tipped to play Barry Gibb.
Following the success of Freddie Mercury biopic Bohemian Rhapsody and Elton John movie Rocketman, the next big musical film is likely to be about the Gibb brothers.
Bohemian Rhapsody producer Graham King has reportedly approached Bradley Cooper to star as Sir Barry, according to the Daily Mail.
The film will apparently follow the three brothers from their arrival from Australia to 1960s London, and through their ups and downs in the music industry, including how they became disco kings thanks to the success of Saturday Night Fever.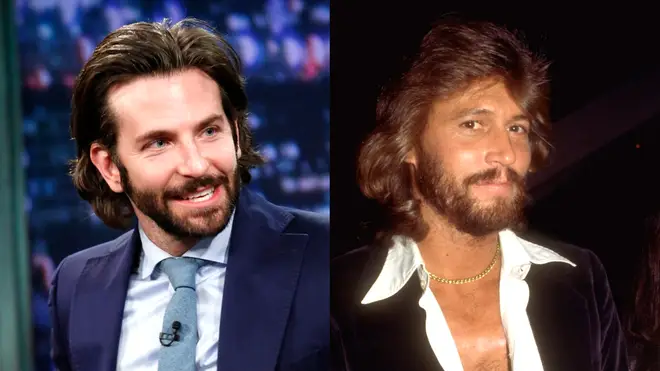 The Bee Gees movie will be written by Anthony McCarten, who also wrote Bohemian Rhapsody.
However, A Star is Born actor Bradley Cooper's spokesperson said he is "not in negotiations at the moment".
Cooper has been nominated eight times for an Oscar, and won a legion of new fans for his critically-acclaimed performance and directorial debut in A Star is Born, where he perfomed the Oscar-winning song 'Shallow' with Lady Gaga.
Sir Barry Gibb is the only surviving member of the Bee Gees, following the deaths of twins Maurice (2003) and Robin (2012).