Dolly Parton casts David Hasselhoff in 9 to 5 The Musical on the West End
28 October 2019, 10:40 | Updated: 28 October 2019, 10:42
Dolly Parton and her team have announced that former Baywatch star David Hasselhoff will play Franklin Hart Jnr in 9 to 5 The Musical at The Savoy Theatre.
The 67-year-old TV legend will appear in the show from December 2, 2019 until February 8, 2020 alongside Natalie McQueen, Bonnie Langford, Caroline Sheen and Chelsea Halfpenny.
Revealing the news, Dolly said: "I am so pleased that David is joining our show. He will be a terrific addition to an already amazing cast, the audiences are going to love him just as much as I do! Get ready to be Hassled Hoff!"
David said: "I went to see the show back in June and I thought it was 'Hofftastic'. That's when I knew I wanted to be part of it.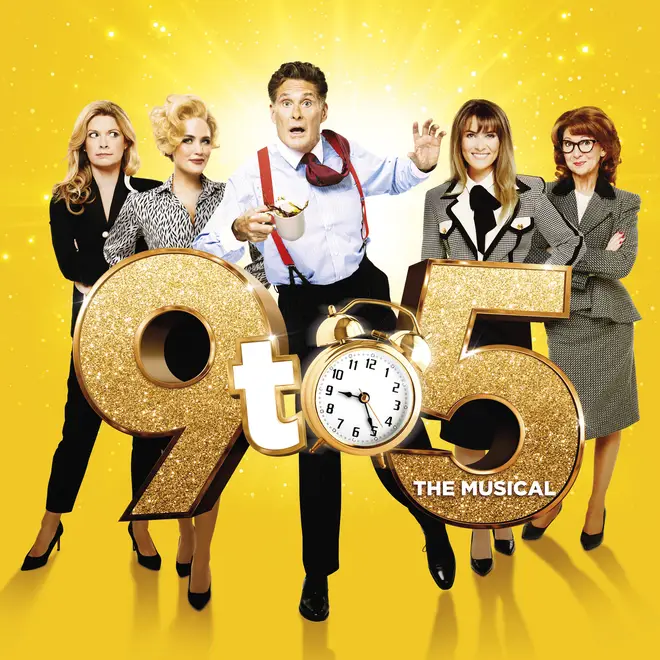 "Franklin Hart Jnr. is going to be a fun part for me to play and I'm looking forward to being back on stage in the UK."
9 to 5 The Musical opened in the West End in February, where Dolly attended the premiere and joined the cast on stage at the finale.
Written by Patricia Resnick, the music and lyrics to the show are by Dolly, with stage direction by Jeff Calhoun and choreography by Lisa Stevens.
The show tells the story of Doralee, Violet and Judy - three workmates pushed to boiling point by their sexist and egotistical boss.
A synopsis for the show reads: "Concocting a plan to kidnap and turn the tables on their despicable supervisor, will the women manage to reform their office - or will events unravel when the CEO pays an unexpected visit?
"Inspired by the cult film this hilarious new West End production is about teaming up, standing up and taking care of business!"
David is no stranger to performing after playing Mitch Buchannon in Baywatch, Michael Knight in Knight Rider and two series of Hoff the Record.
In 2000 he made his Broadway debut in the musical Jekyll & Hyde, with his other theatre credits including Roger De Bris in The Producers in Las Vegas and Billy Flynn in Chicago at the Adelphi Theatre in the West End.