George Michael estate refuses Club Tropicana 80s musical to use Wham's title song
4 February 2019, 12:58
If you name a musical after a classic song, you'd expect to use the actual song at some point in the show.
Club Tropicana - an upcoming '80s-themed musical has not been able to acquire the rights to the classic Wham! song of the same name.
George Michael's estate is said to have refused to allow the musical the rights to the hit summer tune.
The new musical, inspired by Wham!'s 1983 hit, is set in the Club Tropicana Hotel, where the "drinks are free' and "romance is in the air".
The show stars X Factor winner Joe McElderry, actress Kate Robbins and former Sugababes singer Amelie Berrabah, and features '80s classics including 'Relax', 'Girls Just Wanna Have Fun' and 'Take On Me'.
However, some patrons at the Churchill Theatre Bromley, where the show premiered last week, were confused at the lack of the Wham! title track.
Kevin Wilson, spokesman for the show, said: "We asked for the rights to 'Club Tropicana' but the George Michael estate wouldn't give them up.
"We've never promoted the show as including the song 'Club Tropicana'. It's a shame but we got the rights to 30 other sensational songs."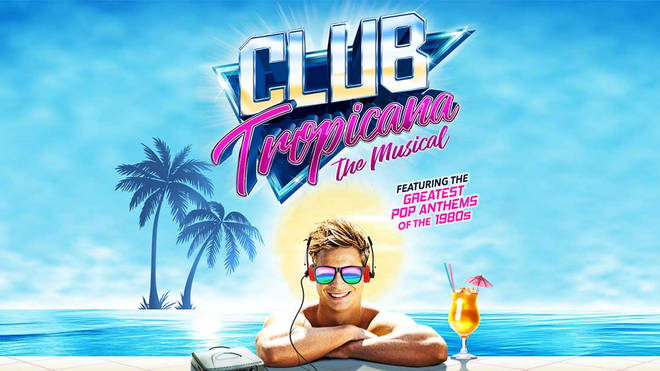 "There is talk of a musical about George Michael's rise to fame with Wham! and the rights are being held because of that," Wilson added.
George Michael revealed back in 2004 that he was considering offers to produce a stage musical about Wham!, so maybe that's still in the pipeline?
Club Tropicana, dubbed the "'80s' answer to Love Island" tours the UK until August, before a possible West End transfer.