Miley Cyrus and Mark Ronson have covered John Lennon's 'Happy Xmas (War Is Over)'
14 December 2018, 15:24
Miley Cyrus & Mark Ronson - Happy Xmas (War Is Over) (Lyrics)
John Lennon and Yoko Ono's Christmas song 'Happy Xmas (War Is Over)' has been covered by the pop duo Miley Cyrus and Mark Ronson, and it features Lennon's son.
'Happy Xmas (War Is Over)', originally sung and written by the music-making power couple that was John Lennon and Yoko Ono, has been re-released with a 21st-century spin.
Mark Ronson, a producer well-known for his worldwide hits 'Uptown Funk' with Bruno Mars and 'Valerie' with Amy Winehouse, has collaborated with Miley Cyrus alongside her comeback single 'Nothing Breaks Like A Heart' for this cover.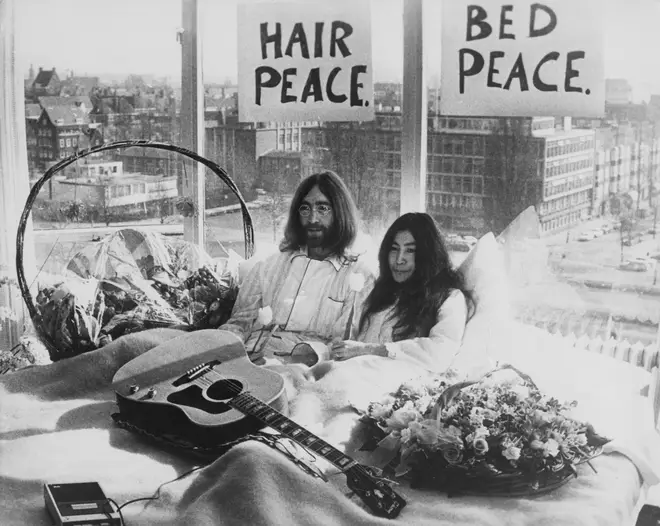 The original song was recorded by John Lennon and Yoko Ono as part of a peace campaign protesting against the Vietnam War in December 1971.
The pair give a nod to the original track by featuring Lennon and Ono's son Sean Ono Lennon on the track. The new release also features The Plastic Ono Band and the Harlem Community Choir, both of whom featured on the original Christmas single.
Have a listen yourself – the end result is pretty magical.