The 10 greatest Luther Vandross songs ever
12 August 2020, 17:39 | Updated: 15 October 2020, 20:30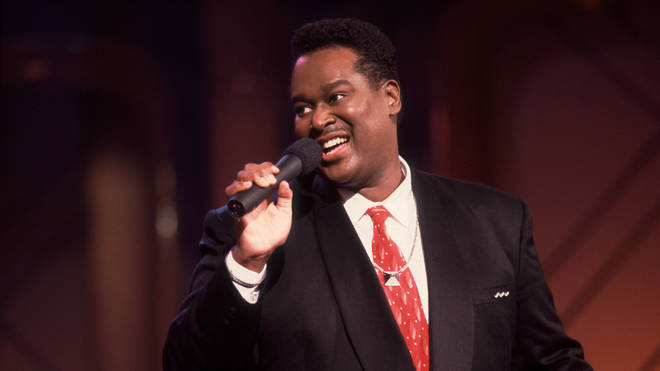 Luther Vandross had one of the all-time greatest singing voices, from his time as an in-demand backing singer to going solo in the '80s.
He scored several big hits in the next two decades, but was sadly taken from us far too early. 15 years after his death at the age of 54, he's still celebrated as one of the most talented performers of his generation.
We've picked just 10 of his finest recordings, to make for the perfect Luther Vandross introduction.
Give Me the Reason

This song gave Luther a top 40 UK hit in 1986.

It was used in the movie Ruthless People starring Danny DeVito and Bette Midler.

Power of Love/Love Power

Taken from the album of the same name, this was a number one R&B chart hit in the States in 1991.

The song is actually a medley of two songs titled 'Power of Love' and 'Love Power', the latter of which had been a minor hit in 1968 for one-hit wonder&B group The Sandpebbles.

Stop to Love

The lead single from his Give Me the Reason album, Luther reached the top 30 in the UK with this upbeat favourite.

How Many Times Can We Say Goodbye (with Dionne Warwick)

Luther Vandross produced Dionne Warwick's album of the same name in 1983, and teamed up with her for a duet on the title track.

Two icons colliding? Always a winner.

So Amazing

The fifth single from his Give Me the Reason album, it was only a minor success at the time.

However, it became one of Luther's best loved songs, and was first recorded by Dionne Warwick on her aforementioned album How Many Times Can We Say Goodbye.

The Best Things in Life Are Free (with Janet Jackson)

This track was a Grammy-nominated duet between Luther and Janet Jackson, recorded for the Jimmy Jam and Terry Lewis-produced soundtrack to the 1992 film, Mo' Money.

The song was later remixed by David Morales, Frankie Knuckles, and CJ Mackintosh, and it became an international hit.

Here and Now

This track gave Luther his first US top 10 hit, and also his first Grammy award.

He also popped up in the sitcom 227 to perform the track at the wedding of two characters.

Endless Love (with Mariah Carey)

It was always going to be tough covering arguably the greatest love song duet of all time, originally by Lionel Richie and Diana Ross.

However, Luther and Mariah were up to the task, scoring a massive international hit from his Songs covers album in 1994.

Never Too Much

Luther's first ever solo single is also one of his best, and is still a truly fantastic disco pop song.

A remixed version later became a top 20 hit in the UK in 1989.

Dance with My Father

It's always shocking to hear that this song came out as late as 2003, as it sounds so timeless that you expected it to have been around forever.

Recorded two years before his death, Luther emotionally sings about his memories of his late father, and it's become a heartbreaking classic for many people ever since.