'Bohemian Rhapsody' makes a huge 1,689% profit at worldwide box office
16 April 2019, 10:57 | Updated: 16 April 2019, 15:29
'Bohemian Rhapsody' has made nearly $1 billion (£760 million) at the worldwide box office - taking £54 million in the UK alone - a huge 1,689% profit for a movie that only cost £38.2 million to make.
The Oscar-winning biopic of Freddie Mercury and Queen has generated $901 million (£688 million) across the world according to Variety.
Among the countries where Bohemian Rhapsody has made the most in ticket sales is the United States $216 million (£165 million), Japan $114 million (£87 million), $76 million (£58 million) in South Korea and the United Kingdom where it has grossed $71 million (£54 million).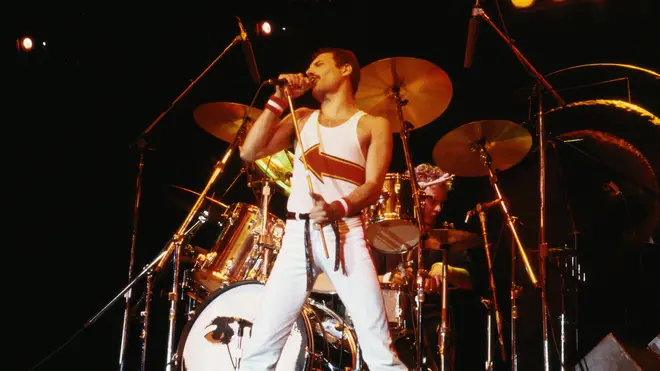 This is a huge return for Fox, which spent just $50 million (£38.2 million) to make the biopic, making a huge 1,689% profit.
The film swept the board at 2019's awards ceremonies, winning accolades such as Best Actor for Rami Malek at the Oscars and Baftas and Best Picture at the Golden Globes.
Surprisingly when the film was first released, it received harsh reviews from critics, leading Queen band member Brian May to blast their "vindictive sickness".
Posting on Instagram, May shared a piece from The Spectator that defended the film, explaining how its awards success was a big victory over its critics."Well, yes. You saw I went very quiet after the Oscars were over, signalling the end of the whole movie awards season," May wrote.
"What really happened? We opened the Academy Awards show in a way it's NEVER been opened before, in an avalanche of excitement, looking out on an instant standing ovation from a glittering audience containing many of our heroes, all beaming and singing with us and punching the air."
He continued: "We then, shockingly, walked away with 4 Oscars – the top haul of the night. The head of local production came up to me and shook my hand as we left the auditorium.
"He said 'I've been doing the Oscars for 40 years, and that was the best opening we ever had!' A lovely moment."