Art Garfunkel facts: Singer's age, wife, children and partnership with Paul Simon explained
29 March 2022, 16:17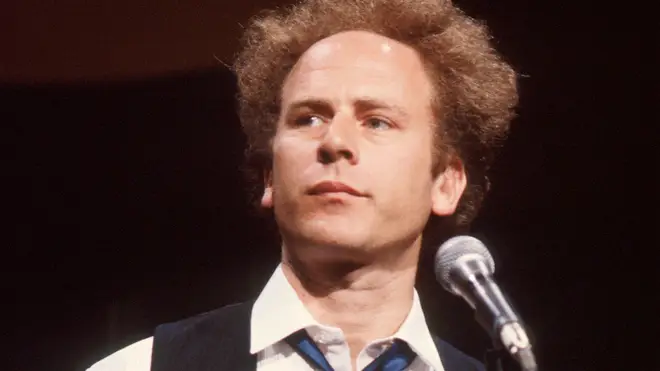 Art Garfunkel was one-half of one of the world's most successful pop duos.
Alongside the songwriting prowess of professional partner Paul Simon, Art Garfunkel's incredible voice provided some of the best-loved songs of the 20th century, including 'The Sound of Silence' and 'Bridge Over Troubled Water'.
The American singer, poet, and actor has also had a very successful solo music career, including two UK number one singles: 'Bright Eyes' from Watership Down and his cover of 'I Only Have Eyes for You'.
Altogether, Garfunkel has earned eight Grammys, including a Lifetime Achievement Award. In 1990, he and Simon were also inducted into the Rock and Roll Hall of Fame. In 2008, he was ranked among Rolling Stone magazine's list of the 100 Greatest Singers of All Time.
How old is Art Garfunkel?

Art Garfunkel in 2017. Picture: Getty

Art Garfunkel was born on November 5, 1941. He celebrated his 80th birthday in 2021.

He was born in Forest Hills, Queens, New York City. He was the son of Rose (née Pearlman) and Jacob 'Jack' Garfunkel, a travelling salesman.

Art was the middle child with two brothers, elder Jules and the younger Jerome.

His father's parents had immigrated to the United States at the turn of the century, and settled in Manhattan. Jacob had previously worked as an actor in Ohio.

Art Garfunkel is of Romanian Jewish descent, and his paternal grandparents had emigrated from the city of Iași.

Who is Art Garfunkel's wife and how many children does he have?

Art Garfunkel And partner Laurie Bird in 1978. Picture: Getty

Art Garfunkel first married architect Linda Marie Grossman in 1972, and they divorced in 1975. He has since claimed that the marriage was turbulent, and he has not spoken to her since the divorce.

He was romantically involved with actress Laurie Bird 1974 until her suicide in 1979. Speaking in 1986 interview, Garfunkel said: "I asked myself constantly why I didn't marry her, because surely she was the apple of my eye.

"She was everything I was looking for in a woman. But I was very hurt by my first marriage, so as far as marriage to Laurie was concerned, I was extra scared. I was heartbroken. It laid me low. I used to get very sad when the sun went down. The nights were very lonely for me."

Art Garfunkel with wife Kim Cermak in 2001. Picture: Getty

In 1985, Garfunkel met former model Kathryn Cermak while filming Good to Go. They married in 1988, and have two children together: James (born 1990) and Beau Daniel (born 2005, via a surrogate mother).

Art Garfunkel and his lookalike son James in 2003. Picture: Getty

Art Garfunkel and his son James in 2015. Picture: Getty

Can Art Garfunkel still sing?

Art Garfunkel, Bridge Over Troubled Water (live), Napa, CA, May 12, 2019 (4K)

In 2010, Garfunkel started developing vocal problems after damage to his vocal cords due to an incident in which he had choked on a piece of lobster.

Later that year, Simon & Garfunkel reunited for a 13-date tour. Due to his vocal cord injury, singing was difficult for Garfunkel: "I was terrible, and crazy nervous. I leaned on Paul Simon and the affection of the crowd."

In November 2010, Garfunkel said that he had quit smoking, and was recovering from vocal paresis. Much of his 2012 tour was cancelled due to his vocal problems.

Speaking about his voice in early 2013, Garfunkel said: "It's getting mostly better. I'm pretty much there."

His voice had restored by 2014, and he was touring as recently as early 2020.

What is Art Garfunkel's net worth?

According to Celebrity Net Worth, Art Garfunkel has a net worth of around $95 million (£67m).