The extraordinary story of Simon & Garfunkel's life-long feud
17 June 2020, 16:54 | Updated: 18 December 2020, 16:13
American folk-rock duo Simon & Garfunkel have sold over 100 million records, making them among the best-selling music artists in history.
But where 'The Sound Of Silence' and 'Bridge Over Troubled Water' became some of the most famous songs of all time, it was Simon & Garfunkel's turbulent relationship and public feuding that went down in music history.
So just what caused the pair to feud almost constantly throughout their turbulent 60-year careers? We explore the shocking history behind Simon & Garfunkel's raging life-long feud.
It was 1953 New York and 11-year-old schoolboys, Paul Simon and Art Garfunkel, met for the first time at Parsons High School in Queens.
The pair soon became best friends, spending hours listening to music and even sharing their first cigarette together, and after starring in a school production of Alice In Wonderland, decided to try their hands at singing as a duo.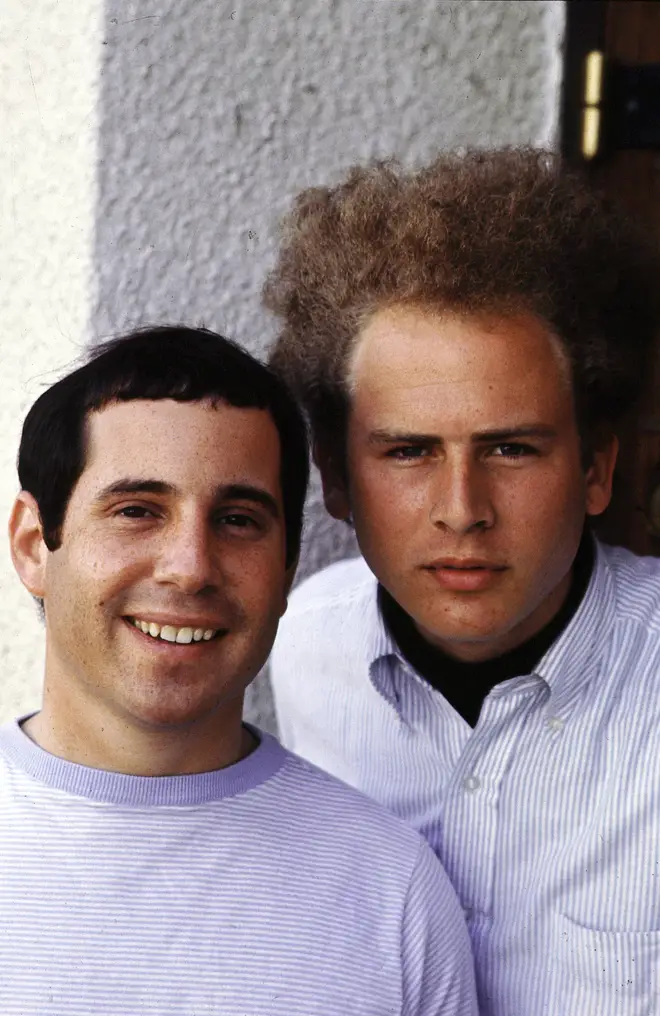 Simon & Garfunkel - The Sound of Silence (from The Concert in Central Park)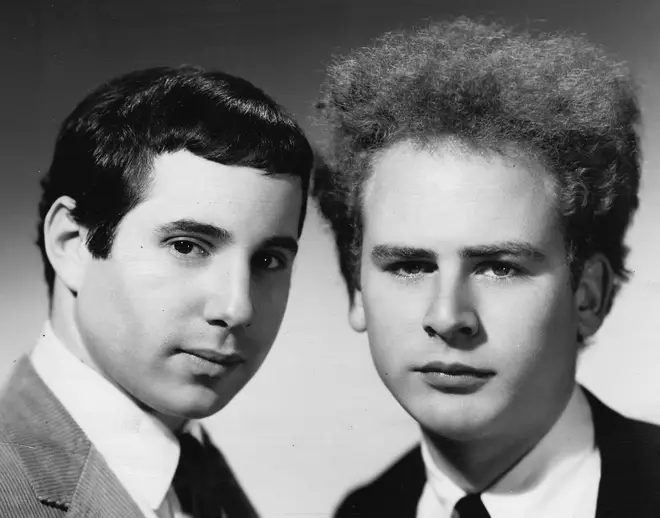 Paul and Art loved The Everly Brothers and started experimenting with writing their own music in a similar style.
On October 16, 1957, just three days after Simon's 16th birthday, they recorded their first single 'Hey Schoolgirl' in a Manhattan recording studio.
Independent record company, Big Records, signed the pair and the company boss, Sid Prosen, released the song after deciding to name the duo Tom & Jerry.
'Hey Schoolgirl' was a success, selling 100,000 copies and reaching 49 in the Billboard charts, but their fledgling newfound fame caused the first of many fights between the pair.
Sid Posen approached Paul to record two singles as a solo star and in the excitement of agreeing, Simon made his first grievous mistake; he forget to tell partner Art.
Garfunkel felt completely betrayed that Simon was leaving him behind and Paul's error set in place a resentment and distrust that set the foundation for simmering anger between the two.
Garfunkel knew that Simon held all the cards - he was the songwriter and Art just a singer - which set a dangerous power imbalance from the very start of their careers.
Two new Tom & Jerry singles weren't a success and by 1958 Art and Paul had gone their separate ways, only to bump into each other again in 1963.
Hey, School Girl by Tom and Jerry 1957
Simon & Garfunkel - Bridge over Troubled Water (from The Concert in Central Park)
The pair decided to give things another go. Both had been working on their music separately and Garfunkel was particularly impressed with a new song of Simon's 'The Sound Of Silence'.
Columbia Records signed the duo who - despite worries they sounded a law firm - renamed themselves Simon & Garfunkel and in 1964 released the album Wednesday Morning, 3AM.
The album was mostly ignored by critics and public alike, however, 'The Sound of Silence' gathered momentum on its own.
Becoming increasingly popular among university students who played the record on campus, in January 1966 - two years after its release - 'The Sound Of Silence' it went to number one in the Billboard charts.
The pair's next two albums Sound Of Silence and Parsley, Sage, Rosemary And Thyme were big hits and when they recorded the soundtrack for The Graduate in 1967, the song 'Mrs Robinson' topped the charts for nine weeks straight.
In just a few short years, Simon & Garfunkel had become millionaires, but cracks between the pair were beginning to show.
Paul was in and out of therapy and struggled with his mental health for many years. In 1984 he said: "Most people look at me and wonder, "How could that guy be depressed?" And I now feel that people were seeing a more accurate picture of me than I was. I eventually realised, 'Jesus, all I've been looking at is this thin slice of pie that has got the bad news in it and I'm disregarding the rest of the picture'."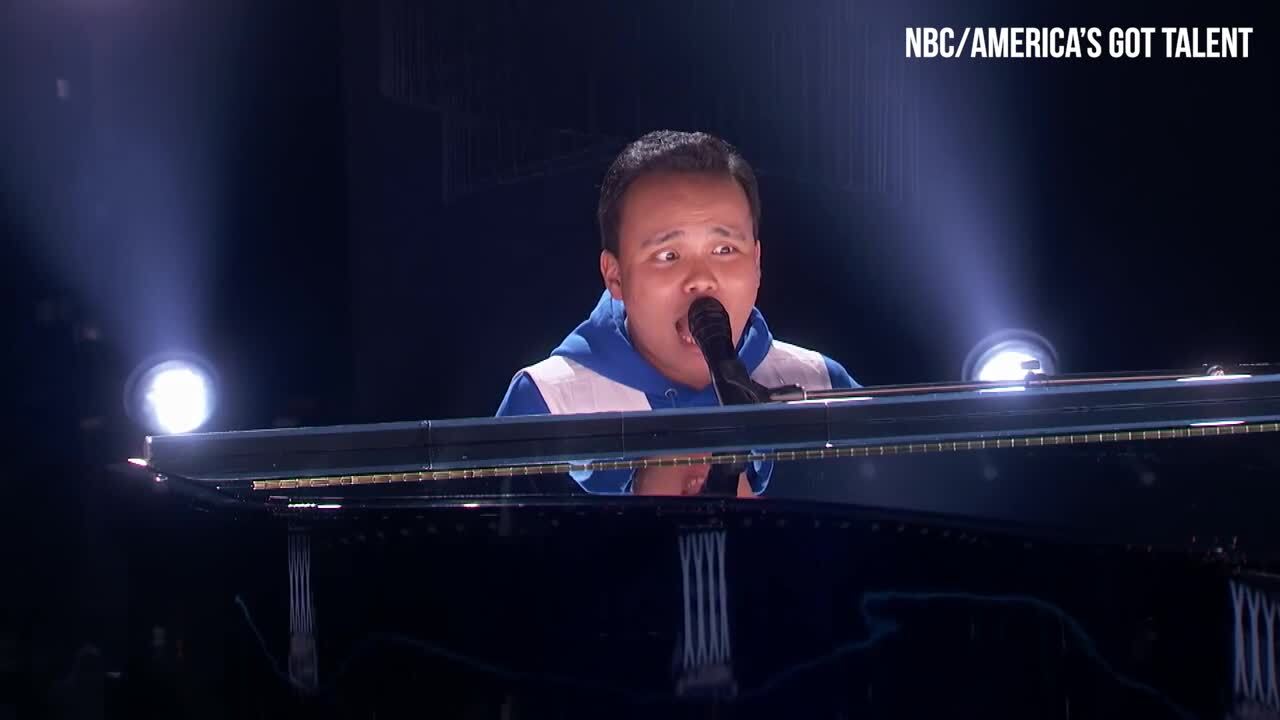 Blind AGT pianist Kodi Lee blows audience away with moving performance of 'Bridge Over Troubled Water'
Mrs. Robinson & Not Fade Away (Live) by Simon & Garfunkel
When asked what was the bad news he concentrated on, Simon said: "Being short. Not having a voice that you want. Not looking the way you want to look. Having a bad relationship. Some of that is real. And if you start to roll it together, that's what you focus on."
Art Garfunkel, it seemed, had noticed Paul's insecurities and had used them at times to unsettle his singing partner.
In the 2017 biography Paul Simon: The Life, Simon told author Robert Hilman: "I remember during a photo session Artie said, 'No matter what happens, I'll always be taller than you.' Did that hurt? I guess it hurt enough for me to remember 60 years later."
Simon & Garfunkel's manager, Mort Lewis, was growing concerned about the rivalry between the pair.
"They both envied the other's place in the team," he said.
"Paul often thought the audience saw Artie as the star because he was the featured singer, and some people probably thought Artie even wrote the songs.
"But Artie knew Paul wrote the songs and thus controlled the future of the pair. I don't think he ever got over what happened with Tom & Jerry.'
Years later, Art Garfunkel confirmed Mort's fears in his 2017 memoir What Is It All But Luminous, Notes from an Underground Man, writing that he would always remember Paul's betrayal when they were just sixteen.
"I concluded in an eighth of a second, and the friendship was shattered for life...I never forget, and I never really forgive," he said, adding the subtle dig: "Paul won the writer's royalties. I got the girls".
After the success of The Graduate, director Mike Nichols cast both Simon and Garfunkel as actors in his next film in 1970, Catch 22.
Paul's part in the movie was eventually cut, and to add insult to injury he discovered Art had agreed to make another film, Carnal Knowledge, meaning he would be away on set for sixth months leaving an unhappy Art to write and record the pair's new material back in New York, on his own.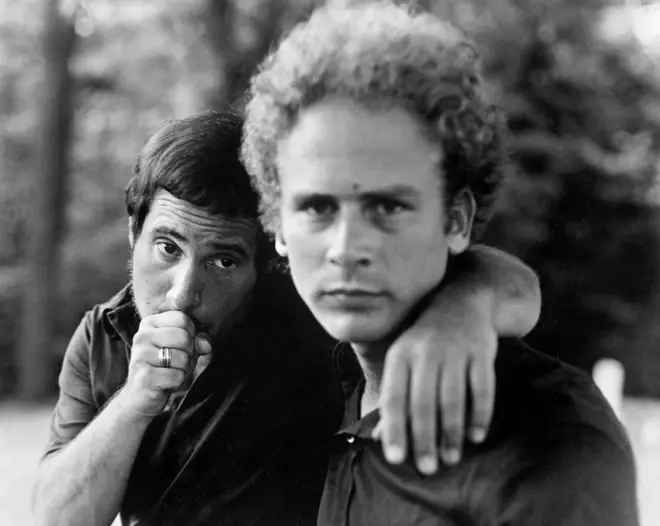 Art Garfunkel on new memoir, discovering his voice
"He knew how I'd feel, but he did it anyway," Simon said in his biography: "Mike told Artie he was going to be a big movie star, and Artie couldn't say no"
"He later told me he didn't see why it was such a big deal to me – he would make the movie for six months, and I could write the songs for the next album. Then we could get together and record them.
"I thought, 'F*** you, I'm not going to do that.' And the truth is, I think if Artie had become a big movie star he would have left. Instead of just being the guy who sang Paul Simon songs, he could be Art Garfunkel, a big star all by himself.
"And this made me think about how I could still be the guy who wrote songs and sing them. I didn't need Artie."
A July 1970, months after the release of their final album Bridge Over Troubled Water, a concert in New York would unceremoniously be the last the duo were to play before their split.
The pair shook hands in the car park after the gig andand went their separate ways, not even discussing among themselves that this was to be their last time playing together.
"With Artie, there was no reason to talk about it," said Simon: "When he agreed to make Carnal Knowledge, something was broken between us... I just wanted to move on. We were finished."
After a decade of freedom from one another, the pair came back together for a one off gig in New York's Central Park in 1981, and despite the plan for a follow-up album in the wake of the gig, it never materialised.
'We had grown apart,' Simon said. 'We didn't think the same musically. We'd had 11 years of making our own records, where you didn't have to agree on it. You just did what you wanted."
"But if you were pulling at each other, it was torturous, and that's what that was," he said, adding: "Artie would write a harmony that he really liked, and I would say, 'I don't like that harmony,' and he'd say, 'Well, that's the harmony,' and I'd say, 'No, you can't just write the wrong harmony to my song.'"
After another decade went by, the pair teamed up in 1993 for a series of New York shows, but a critic's opinion threw even more animosity between the two.
A newspaper wrote: "Mr Garfunkel turned out to be just one of a large supporting cast of Mr Simon's collaborators and fellow singers". The article turned an already difficult atmosphere backstage, ice cold.
"I genuinely believed that if there had been a knife on the table, one of them would have used it," Joseph Rascoff, Simon's business manager, said of the aftermath of the newspaper review.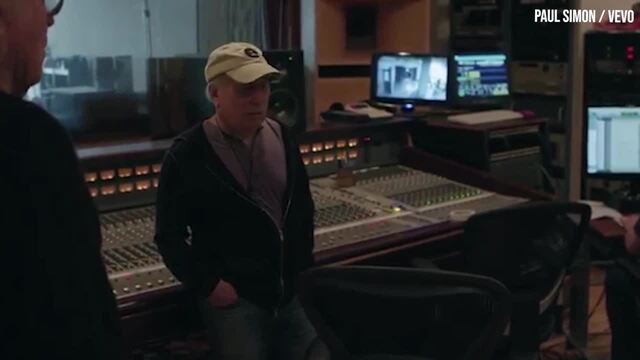 Paul Simon - The Story of In The Blue Light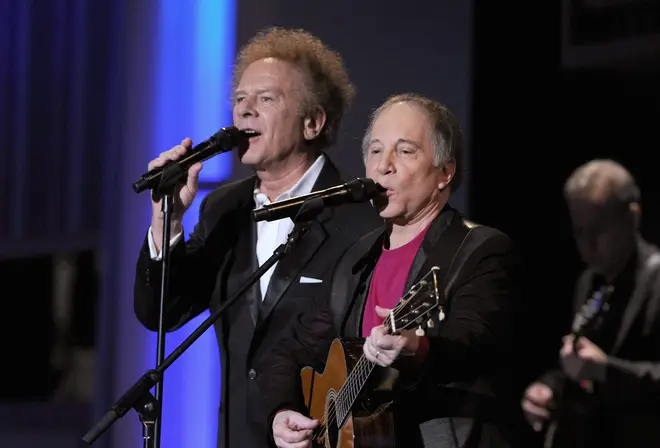 After the 1993 shows, Paul and Art once again took ten years apart but reunited for the 2003-2004 Old Friends Tour, a series of show at New York's Madison Square Gardens to promote their new Old Friends album.
This time fans noted a sense of genuine warmth between the pair on stage, they seems to be enjoying each other's company, but the truce was not to last.
In 2010 Simon & Garfunkel were due to go on tour across Canada and the US and despite having vocal problems, Art assured Paul his voice would be fine for the concerts.
But after playing New Orleans Jazz & Heritage Festival on April 24, it become clear that the bug Art had caught earlier that year had affected his vocal chords much more than he had let on; the whole tour was going to have to be cancelled.
Paul was furious at what he perceived to be Art's lack of honesty, and for him the dream was over.
While Art told the Telegraph in 2018 that he thought Paul was an "idiot" to split up the band, Simon would not be moved.
"He let us all down. I was tired of all the drama," said Simon told biographer Robert Hilman: "I didn't feel I could trust him any more."
It was the final time the turbulent duo, who'd been friends since their school days, would ever play a note together again.