Watch Paul Simon play an emotional farewell at his final ever concert
24 September 2018, 11:14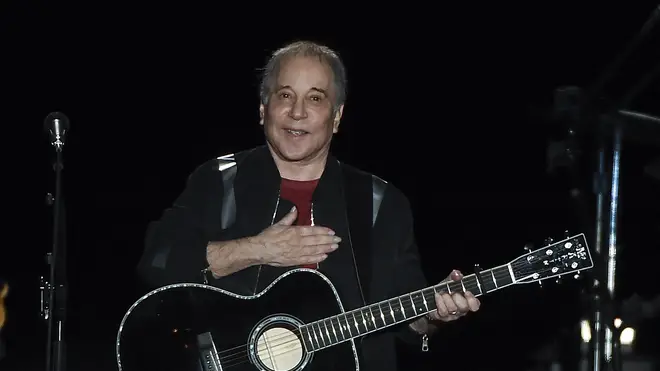 The legendary singer-songwriter said goodbye to his fans at an emotional show at the weekend (September 22).
Paul Simon played his final ever concert in Queens, just a few minutes from where he grew up.
He ended his Homeward Bound farewell tour at Flushing Meadows Corona Park, playing 26 classic tracks that ended with two rousing encores.
When explaining why he decided to play his final concert in Flushing, Simon said: "It feels more like fate than coincidence that I should do the final show on the final tour at Flushing Meadows Corona Park."
He added: "I could have ridden my bike from home to the park in about 20 minutes when I was a kid. But this is less a goodbye than a farewell. Thank you all for the ride, I had a great time."
Watch fan-filmed footage from the gig below:
Paul Simon - Graceland @ Flushing Meadows Corona Park, Queens NY 2018
Paul Simon opened his final show with Simon & Garfunkel's 'America', before playing some of his most beloved tracks including 'The Boy in the Bubble', 'Me and Julio Down by the Schoolyard' and 'Bridge Over Troubled Water'.
The encore ended with various songs including 'Graceland', 'The Boxer' and 'The Sound of Silence'.
The full setlist was:
America 
50 Ways To Leave Your Lover
The Boy in the Bubble
Dazzling Blue
That Was Your Mother
Rewrite
Mother and Child Reunion
Me and Julio Down by the Schoolyard (with Edie Brickell)
Rene and Georgette Magritte With Their Dog After the War (with yMusic)
Can't Run But (with yMusic)
Bridge Over Troubled Water (with yMusic)
Wristband
Spirit Voices
The Obvious Child
Questions for the Angels
The Cool, Cool River
Diamonds on the Soles of Her Shoes
You Can Call Me Al
Encore 1:
Late in the Evening
Still Crazy After All These Years
Graceland
Encore 2:
Homeward Bound  
Kodachrome
The Boxer  
American Tune
The Sound of Silence