Paul Simon's 10 greatest solo songs ever
13 October 2020, 12:12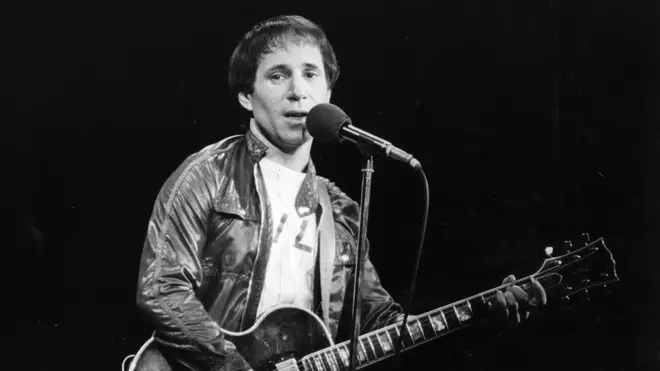 Paul Simon one of the greatest and most successful singer-songwriters of the last 50 years.
As part of Simon & Garfunkel, he created some of the best folk rock tunes of all time, and he went on to record many huge solo albums after their initial split in 1970.
Here are just a handful of Paul Simon's greatest solo songs ever.
Hearts and Bones

This was one of the most personal songs ever written by Paul Simon, and was penned around the time of his rocky marriage to Carrie Fisher at the height of her fame.

They began their relationship just as the first Star Wars film came out, got married in 1983 (the same year this song came out) and divorced a year later.

The Obvious Child

Paul Simon - Obvious Child (Official Video)

After the success of Graceland, Paul Simon went to South America for the sound of his follow-up The Rhythm of the Saints.

This brilliant track opened his famous 1991 Concert in the Park show, and while not a massive hit at the time, it was a fan favourite and inspired the title for the 2014 film of the same name.

Still Crazy After All These Years

Simon & Garfunkel - Still Crazy After All These Years (from The Concert in Central Park)

This is the title track from Simon's 1975 album of the same name. The 'old lover' referenced in the song has been interpreted to be either Simon's ex-wife Peggy Harper, from whom he was recently divorced, his former girlfriend from the 1960s Kathy Chitty, or even Art Garfunkel, who appears on the song that follows 'Still Crazy After All These Years" on the album.

After sharing a few beers, the singer and the 'old lover' part ways again. He says that he is "not the kind of man who tends to socialize" but rather leans "on old familiar ways" and is "still crazy after all these years".

Slip Slidin' Away

Simon & Garfunkel - Slip Slidin' Away (from The Concert in Central Park)

This became a hit for Simon after he included it on a Greatest Hits album in 1977.

Backing vocals on the song are provided by The Oak Ridge Boys. It was originally recorded and considered for Simon's album Still Crazy After All These Years, but he decided not to include it.

Late in the Evening

Paul Simon - Late in the Evening

OK, Paul Simon's ill-fated movie One Trick Pony and its soundtrack wasn't one of the biggest highlights of his career.

However, this track taken from the film in which he also starred was a real gem.

Kodachrome

Paul Simon - Kodachrome (HQ)

This was the lead single from Simon's 1973 album There Goes Rhymin' Simon.

It is named after the Kodak 35mm film of the same name, and gave him a number two hit in the US.

Diamonds on the Soles of Her Shoes

Paul Simon - Diamonds On The Soles Of Her Shoes

Taken from Simon's Graceland album, Simon wrote the track after his visit to South Africa. While he was there, he gathered various music from locals, and risked possible imprisonment due to the apartheid regime at the time.

Ladysmith Black Mambazo sing in Zulu on the track. Their lyrics roughly translates to: "It's not usual but in our days we see those things happen. They are women, they can take care of themselves."

Train in the Distance

This song featured on Simon's 1983 album Hearts and Bones, which was originally intended as a new Simon & Garfunkel album. However, Garfunkel left the project during its creation.

Nile Rodgers features on this song on electric guitar

50 Ways to Leave Your Lover

Paul Simon - 50 Ways to Leave Your Lover (Audio)

This reflectful ditty was written after Simon's divorce from first wife Peggy Harper. It is a mistress's humorous advice to a husband on ways to end a relationship. Cheeky.

Backing vocals on the single were performed by singer-songwriters Patti Austin, Valerie Simpson (of Ashford & Simpson), and Phoebe Snow.

You Can Call Me Al

Paul Simon - You Can Call Me Al

This catchy 1980s anthem was the first single to be released from Simon's iconic album Graceland. In the UK it peaked at number four.

The song is about a person seemingly experiencing a midlife crisis. Its lyrics were partially inspired by Simon's trip to South Africa and experience with its culture. It had one of the most famous music videos of all time, with Paul being joined by actor Chevy Chase, who had rehearsed the lyrics on the way to the shoot.