What is The Kemps: All True documentary and when is it on TV?
30 June 2020, 16:58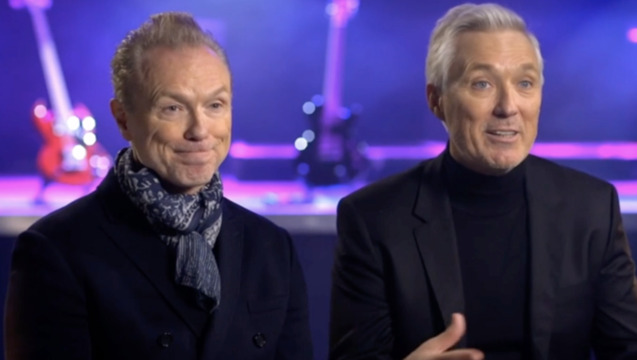 The Kemps: All True trailer
The Kemps: All True will show brothers Martin Kemp and Gary Kemp like you've never seen them before, and it promises to be one of the funniest things you'll see all year.
The mockumentary will feature Spandau Ballet stars Martin and Gary in a send-up of themselves, as a TV camera crew follow them around as they prepare to release new music.
But what can we expect and when is it on TV?
What is The Kemps: All True?

The Kemps: All True.

Picture: BBC

The hour-long film comes from comedian and filmmaker Rhys Thomas, as he interviews Gary and Martin Kemp about their lives and careers following Spandau Ballet's 40th anniversary.

The brothers look back at their musical history, as well as their other passions, such as Martin's attempts to launch new film franchise The Hardest British Bastards of the Galaxy, and Gary's vegan meat-substitute, Wonge.

Just in case there's any confusion, it's not a real documentary! It's a spoof music film, and has a similar vibe to the hit Bros documentary After the Screaming Stops.

However, Martin recently told Smooth Radio that this wasn't intentional, and was apparently in the works before the Bros film came out.

"It was actually written before the Bros documentary," he told us. "That was a proper thing that went a bit haywire, and told the real story, which was really interesting.

"Gary and I… it's a proper comedy. It's a mockumentary, and it's made to make you laugh."

When is it on TV?

The special will air on BBC Two, on Sunday, July 5 at 10pm.

Who else appears on the show?

Martin's wife Shirlie Kemp also appears as herself, and there's also cameos from Christopher Eccleston, Anna Maxwell Martin and Daniel Mays.