Global's Make Some Noise is raising money for children's charity Our Time - see how you can make a difference
9 October 2019, 15:04 | Updated: 10 October 2019, 09:29
Global's Make Some Noise supports brilliant, small projects across the UK, which help youngsters and their families with illness, disability or lack of opportunity.
These charities struggle to get heard, so we unite some of the biggest radio stations in the UK to give them a voice and raise money to support their amazing work.
Our Time is a charity that supports children and young people who are living with parents or carers who have mental health problems.
There are an estimated 3.7 million children in the UK living with a parent with mental health problems. Without support, 70% of these children and young people are at risk of developing mental health problems themselves by the time they are teenagers.
The charity focuses on prevention and works to strengthen relationships and social networks, and reduce stigma so that children and young people can develop resilience and achieve better education, employment, health and life chances.
Our Time runs monthly KidsTime Workshops, where young people at risk of isolation and exclusion are supported. These friendly sessions for young people and their families provide clear explanations of mental illness and treatments, peer support and creative activities.
They're safe spaces where young people are free to talk about their concerns, have fun and foster positive relationships with their families. They also run an educational programme called 'Who Cares' providing training to teachers, and campaign for greater support at local and national level.

We're raising money to fund one year of the 'Ealing KidsTime Workshop', which will provide monthly workshops in a new borough, to bring together families of children and young people, aged 5-18, who have parents or carers with mental health problems.
The funding will cover a Project Coordinator, a Drama Therapist and a Family Therapist, as well as delivery costs. These workshops aim to help families talk about and understand the impact of parental mental illness on children and young people and work to reduce stigma and social isolation.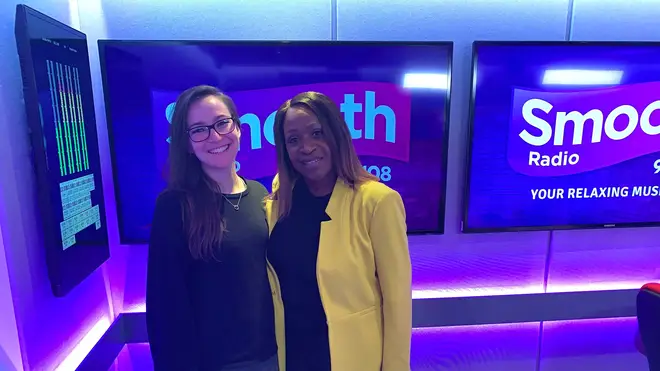 They provide a locally accessible space for affected families to get the support they desperately need to look after their children despite living with a mental health problem.
Families have access to trusted specialists and through the use of drama and creative activities these workshops help the children to represent, explore and understand their experiences and develop appropriate coping strategies.
Watch Smooth's Angie Greaves chat above with Kirsty, 24, who grew up with only her dad, who had bipolar disorder.
Kirsty attended Our Time's KidsTime Workshops from the age of eight with her dad. She is now an Assistant Psychologist in the NHS and contributes to conferences and training events for professionals speaking about her experiences and how KidsTime Workshop helped her and her family to cope.