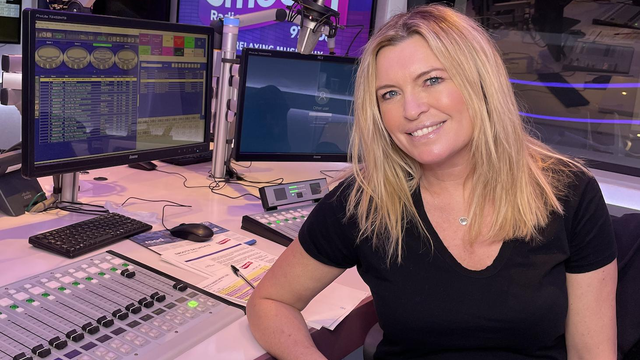 Tina Hobley, Sundays at 1pm to 4pm
About me:
After years on Holby City, Coronation Street and the stage, I snuck into the building, put some headphones on, and 6 years later, they're still letting me in! I love sharing stories, gossip and great songs every day on Smooth – and still get a thrill introducing my heroes in the afternoon!

My five favourite songs:
- Sister Sledge – 'We Are Family'
- George Michael – 'Faith'
- Elton John & Kiki Dee – 'Don't Go Breaking My Heart'
- Savage Garden – 'To The Moon and Back'
- Robbie Williams – 'Angels'

First record I bought:
My first boyfriend (Sean) took me to see Dirty Dancing (and bought me the soundtrack)! It was the first album I ever owned, and I played 'Time Of My Life' non-stop for about a year.

My personal hero:
My mum, Kathy – she's the life and soul of any party, and lives life to the full (and a bit more)! Just keep her away from the red wine!

My favourite way to relax:
I love a bit of yoga, bit of mindfulness and a whole load of boxset-binging!
View more