The best 2018 Halloween costumes that everyone will want to wear
5 October 2018, 18:27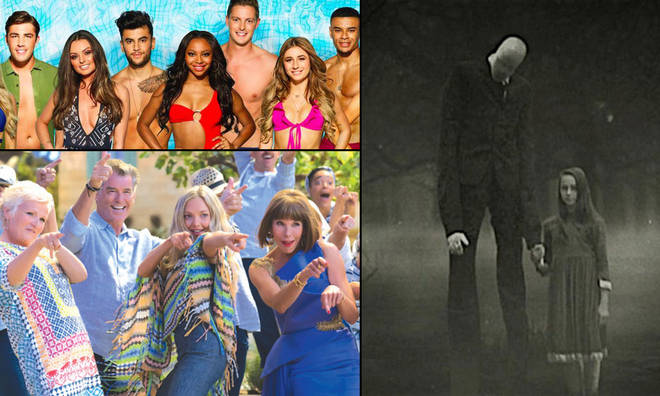 This year's Halloween costumes have raised the bar – here are the best outfits that will make you stand out from the crowd.
Mamma Mia

via GIPHY

Mamma Mia! Here We Go Again returned to cinemas and had us all dancing to ABBA once again. Searches for the film have increased by 1,636% this year so there's no doubt it'll make a show-stopping costume.

Costume: Expect to see flares, loose beach waves and well, more flares, this Halloween.

Tonya Harding

via GIPHY

Margot Robbie brought ice skater Tonya Harding to the big screen in I, Tonya earlier in the year and rekindled our love for the unassuming ice-skating Olympian.

Costume: You'll only need a leotard, some sparkles and a ridiculous bright blue eyeshadow to recreate this look. Simple.

Slender Man

via GIPHY

Another film-inspired costume, Slender Man will be the ultimate creepy costume this year.

Costume: Flesh-coloured tights around your head and a suit, maybe stilts if you're really invested.

Love Island contestant

via GIPHY

It's been everyone's guilty pleasure this summer, so unless you want to look like an absolute melt, crack on and make yourself a 'peng sort' this Halloween.

Costume: You might be chilly, but swimwear is a must for this one. Carry a piece of paper that says '100% my type' too – it'll get the lols.

Stranger Things

via GIPHY

Will, Eleven and the gang came back for Season 2 of Stranger Things this year, and we predict that lots of us will want to dress up as these cool kids. Dressing up as underdog Barb will go down a treat, or scrap sweet and innocent Eleven from the first season and don her new punky look this year.

Costume: Slicked back hair, lots of black eyeliner and pale face powder (and a demagorgon in your bag, obviously.)

Donald Trump

via GIPHY

The US President is one of the most googled men on the planet. He also has a ridiculous tan and fluorescent hair that are oh so inviting for a Halloween costume.

Costume: Suit, fake tan, blonde wig, an annoying pout and a pocket full of 2018's worst phrases. Maybe build yourself a wall fort too if you have the time and energy.