Eddie Redmayne: His films, wife, height, Oscar win and more facts
26 October 2018, 12:51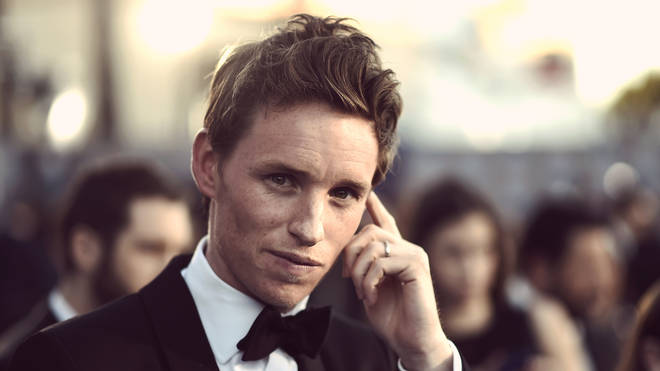 Eddie Redmayne is one of the most talented British actors of the last decade.
From his stage work to his roles as Stephen Hawking or Newt Scamander in the Fantastic Beasts series, he has already achieved a hugely successful career.
Here are all the big and important facts about the popular star:
Eddie Redmayne wife: Who is he married to?

Eddie Redmayne and wife Hannah Bagshawe.

Picture: Getty Images

Eddie met PR executive Hannah Bagshawe when he attended Eton College and she was at the neighbouring girls boarding school.

Eddie volunteered to model for her school fashion show and the pair stayed in touch after that.

After a 12-year friendship, the pair began dating in 2012 and tied the knot in December 2014. They wed in a quiet ceremony and have now welcomed their second child.

Eddie Redmayne films: What are his biggest films?

Picture: Getty Images

Eddie Redmayne became a household name when he appeared as Marius Pontmercy in the 2012 musical film Les Misérables alongside Hugh Jackman.

Since then, he played the leading role of Stephen Hawking in The Theory of Everything, the lead character in The Danish Girl, and News Scamander in Fantastic Beasts and Where to Find Them, a series within the wizarding world of Harry Potter.

Redmayne will reprise his role as Newt Scamander opposite Jude Law in the film's sequel Fantastic Beasts: The Crimes of Grindelwald later this year.

His childhood: School with Royalty

The 36-year-old attended Eton College, where he was in the same year as Prince William.

He went on to read History of Art at Trinity College, Cambridge, from where he graduated with 2:1 Honours in 2003.

Despite being colourblind, Redmayne wrote his dissertation on Yves Klein's signature colour, International Klein Blue.

Eddie Redmayne height: How tall is Eddie Redmayne?

Eddie Redmayne measures in at 5ft 11inches.