Josh Groban facts: What are his biggest songs, who is his girlfriend and what is his vocal range?
28 March 2019, 15:12 | Updated: 28 March 2019, 15:16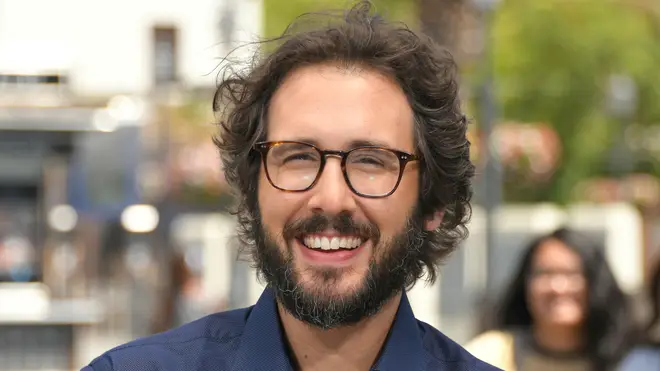 Josh Groban is one of the most successful vocal artists of his generation.
The American singer has sold over 25 million records worldwide, and continues to be a favourite for awards ceremonies, Presidential inaugurations and beyond.
Here are all the big and important facts about the talented artist:
Josh Groban songs: What are his most famous tracks?

Josh Groban - You Raise Me Up (Official Music Video)

Josh Groban has released seven studio albums, his first of which was 2001's Josh Groban. His releases his eighth album Bridges in September 2018.

His most famous songs include 'You Raise Me Up', 'To Where You Are', 'You Are Loved', 'Bring Him Home', 'You're Still You', 'Believe', 'Brave' and 'Granted'.

Josh Groban girlfriend: Who is he dating?

Josh Groban and Schuyler Helford.

Picture: Getty

Josh Groban is currently in a relationship with actress Schuyler Helford, and have been seen together at various events in recent months.

The singer has previously dated several famous stars in the past, including singer Katy Perry, actress Kat Dennings and Mad Men star January Jones.

Josh Groban age: How old is he?

Josh Groban was born on February 27, 1981. He celebrated his 38th birthday in 2019.

He was born in Los Angeles, California, to Lindy (née Johnston), a school teacher, and Jack Groban, a businessman.

Josh's father is a descendant of Jewish immigrants from Poland and Ukraine, and he converted from Judaism to Christianity after marrying Josh's mother.

How did Josh Groban get discovered?

Celine Dion Rehearsing for the Grammy Awards with Josh Groban

In 1998 aged 17, Josh was introduced by his vocal coach Seth Riggs to Grammy-winning producer David Foster and future manager Brian Avnet.

He had no recording experience and was preparing to begin his studies at university, and he worked for Foster as a rehearsal singer on several high-profile events including the 1999 Grammy Awards, where he rehearsed 'The Prayer' with Celine Dion as a stand-in for Andrea Bocelli.

His performance inspired the show's host, Rosie O'Donnell, to ask him onto her TV show the following week, which then led to an appearance on TV drama Ally McBeal.

He was soon offered a recording contract with Warner Bros, and released his debut album in late 2001.

What is Josh Groban's vocal range?

Josh Groban's voice has been described by critics as both a tenor and a baritone.

Groban's music can go as low as G2, and can reach up to at least B4. This places his voice lower than the tenor range, and just short of tenor C, and above the baritone range.

He said on The Late Show with David Letterman in 2013 that he is a high lyric baritone.

Josh Groban acting: What TV shows and films has he appeared in?

Pure Imagination - Lindsey Stirling & Josh Groban with The Muppets

Josh Groban has had a number of acting roles over the years, often playing a fictionalised version of himself.

TV shows and films include: Crazy Stupid Love, Muppets Most Wanted, Ally McBeal, Glee, The Office US and Parks and Recreation.