Marc Almond facts: What are his biggest songs, how old is he and is he married?
27 September 2018, 18:47 | Updated: 28 February 2019, 14:01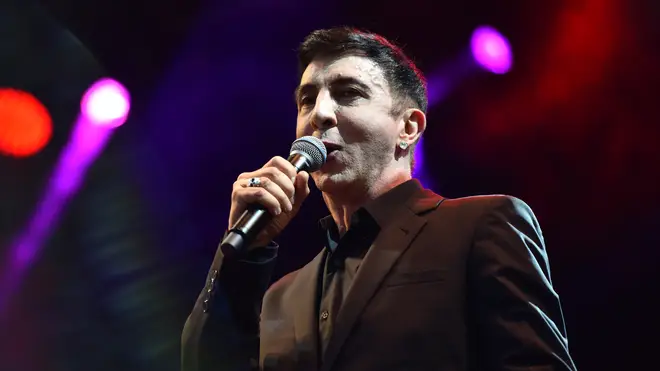 Marc Almond was one of the biggest stars of the 1980s, thanks to his many hits with Soft Cell and as a solo artist.
Soft Cell will soon say farewell at a special gig in London, and so here's all the big facts you should know about the talented frontman:
Who is Marc Almond?

Picture: Getty

Marc Almond s an English singer-songwriter and artist.

He first began performing and in the synthpop and new wave duo Soft Cell, before having a diverse career as a solo artist.

His collaborations include a duet with Gene Pitney on the 1989 UK number one single 'Something's Gotten Hold of My Heart', and sold over 30 million records worldwide.

He was appointed Officer of the Order of the British Empire (OBE) in the 2018 New Year Honours for services to arts and culture.

Marc Almond songs: What are his biggest hits?

Marc Almond & Gene Pitney - Something`s Gotten Hold Of My Heart

With Soft Cell, he scored massive hits with 'Tainted Love', 'Say Hello Wave Goodbye', 'Bedsitter' and 'Torch'.

As a solo artist, he has released 18 studio albums, his most recent of which was 2017's Shadows and Reflections.

Marc Almond age: How old is he?

Marc Almond was born on July 9, 1957.

He celebrated his 61st birthday in 2018.

Full name Peter Mark Sinclair "Marc" Almond, he was born in Southport, Lancashire. He is the son of Sandra Mary Diesen and Peter John Sinclair Almond, a Second Lieutenant in the King's Liverpool Regiment.

He was brought up nearby at his grandparents' house in Birkdale with his younger sister, Julia.

Marc Almond partner: Is he married?

Marc Almond has been with the same partner for the past 20 or so years, but prefers to keep his private life to himself.

He has previously stated that he dislikes being pigeon-holed as "a 'gay' artist", saying that labels "enables people to marginalise your work and reduce its importance, implying that it won't be of any interest to anyone who isn't gay".

In 2010, Almond said that he has "a fulfilling work life and a comfortable private life".