Mariah Carey's 10 best songs of all time, ranked
1 May 2019, 14:00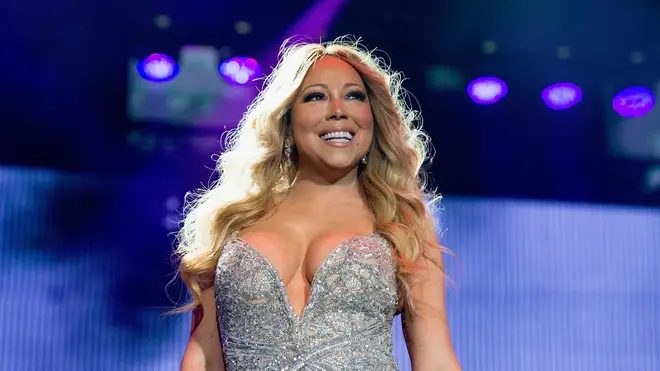 Mariah Carey is one of the most successful artists of all time, selling over 200 million records worldwide.
Since she arrived on the music scene in the early 1990s, she was an instant star and continues to wow countless fans with her incredible voice.
We've ranked her 10 very best songs to kick-start your perfect Mariah playlist:
'When You Believe' (with Whitney Houston)

Whitney Houston - When You Believe (From The Prince Of Egypt)

Despite rumours that they hated each other for years, two of the biggest female artists in the world came together for the soundtrack of Disney's The Prince of Egypt.

Whitney said of working with Mariah: "I enjoyed working with her very much. Mariah and I got along very great. We had never talked and never sang together before. We just had a chance for camaraderie, singer-to-singer, artist-to-artist, that kind of thing."

'Endless Love' (with Luther Vandross)

Luther Vandross - Endless Love ft. Mariah Carey

Originally a huge hit for Lionel Richie and Diana Ross, it was covered by Mariah with soul legend Luther Vandross in 1994.

The song was recorded for Luther's covers album Songs, and was suggested by Mariah to her husband Tommy Mottola, the chief of Sony Music.

'Vision of Love'

Mariah Carey - Vision Of Love

Released in 1990, this was Mariah's debut single at the age of 20 (or 21, nobody's quite sure of her age!).

The song instantly cemented her as one of the top singers in the world, topping the US chart.

'I'll Be There' (with Trey Lorenz)

Mariah Carey - I'll Be There (Video)

Mariah included this Jackson 5 cover as a last-minute addition to her setlist for 1992's MTV Unplugged, and it ended up becoming one of her biggest hits.

During Michael Jackson's memorial service in 2009, Mariah and Trey sang the track 17 years after their first performance together.

'One Sweet Day' (with Boyz II Men)

Mariah Carey, Boyz II Men - One Sweet Day

This song saw Mariah team up with arguably the world's biggest vocal group at the time, Boyz II Men. Both Mariah and Boyz II Men wrote the song about people in their lives, and were inspired by sufferers of the AIDS epidemic.

It still holds the record (along with Luis Fonsi and Daddy Yankee's 'Despacito') as the song with the most weeks on top of the Billboard Hot 100, with 16 weeks.

'We Belong Together'

Mariah Carey - We Belong Together

Released in 2005, this was seen as Mariah's big comeback after a few years of perceived decline. It had a massive 14 consecutive weeks at number one in the US, joint second behind her own 'One Sweet Day'.

She said of recording the ballad: "I had the chills. I had a great feeling about it when we finished writing the song, and I was flying back from Atlanta at some crazy hour of the morning... But we were listening to it on the plane ride on the way home, and even from the demo version, I really felt something very special."

'Without You'

Mariah Carey - Without You (Official Video)

Originally by Badfinger and later a huge hit for Harry Nilsson, Mariah Carey recorded a cover version as a power ballad in 1994.

Released just a week after Nilsson passed away, she said of the song: "I heard that song in a restaurant and just knew it would be a huge international hit." It was Mariah's first and only solo number one in the UK.

'Hero'

Mariah Carey - Hero (Video)

This is one of Mariah's most inspirational and powerful ballads, and has become one of her signature songs.

When she first co-wrote the song, she initially declined to record it. However, after some convincing she changed its overall sound to suit her style, and the rest is history. The song was a number one hit in the US (her eighth at the time), and was one of her first top 10 hits in the UK.

'All I Want for Christmas is You'

Mariah Carey - All I Want For Christmas Is You

Christmas just wouldn't be the same without several bursts of this bonafide festive classic.

Released in 1994, it continues to be a huge hit every year since downloads and streaming were included in the singles chart. With global sales of over 16 million copies, the song remains Mariah's biggest international hit, and is the 11th best-selling single of all time.

'Fantasy'

Mariah Carey - Fantasy (Album Version)

The lead single from 1995's Daydream album, this song became only the second in US chart history, and the first by a female, to debut on top the Billboard Hot 100.

It heavily sampled 'Genius of Love' by Tom Tom Club, with Mariah saying: "It reminded me of growing up and listening to the radio and that feeling the song gave me seemed to go with the melody and basic idea I had for 'Fantasy'."