6 amazing Michael Jackson cover versions, from Mariah Carey to Chris Cornell
29 June 2018, 16:46 | Updated: 6 July 2018, 10:07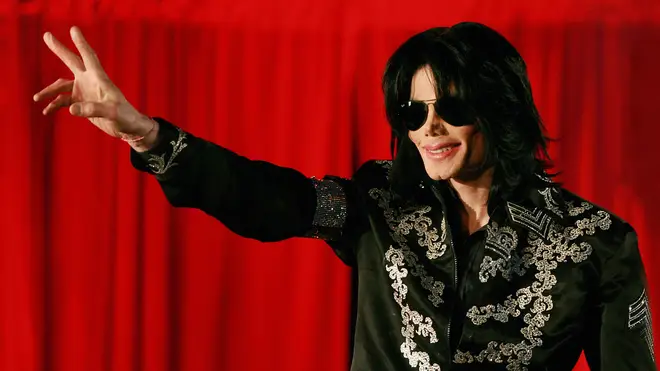 You're going to find it pretty difficult, if not impossible, to try and capture the power and talent of Michael Jackson.
It's relatively rare, but some artists have tried to cover his music, with great results.
Here are some of the very best Michael Jackson cover versions...
Chris Cornell - 'Billie Jean'

CHRIS CORNELL - Billie Jean

Soundgarden singer Chris Cornell totally stripped back 'Billie Jean' and transformed it into an angry bluesy rock song.

While you're never going to beat the funky original, Chris showed the brilliance of Jackson's music by turning into something totally different.

The late Cornell once told Rolling Stone: "The brilliance of 'Billie Jean' came to me when I was reading the lyrics for the first time, which was around the time that I was doing that arrangement, and the idea came from a conversation I had with my wife about the art of the cover song, because she would bring up ideas about songs I should cover, and I would always shoot 'em down, and I would explain the art of it.

"You can cover a song by an artist you are obviously influenced by and you will reproduce it, paying homage to it, and sticking close to the original."

Mariah Carey - 'I'll Be There'

Mariah Carey - I'll Be There (Video)

Technically a Jackson 5 song, but it's become so linked with Michael that we're including it.

Mariah included this as a last-minute addition to her setlist for 1992's MTV Unplugged, and it ended up becoming one of her biggest hits.

Willie Nelson - 'She's Out of My Life'

Willie Nelson - She's Out of My Life

Country legend Willie loves a good ballad, and this song worked surprisingly well.

Originally a love song from Michael's Off the Wall album, Willie covered it on his 1984 LP City of New Orleans.

John Mayer - 'Human Nature'

Michael Jackson Memorial - John Mayer (Human Nature)

Not your conventional cover, but an emotional one.

Appearing at Michael Jackson's memorial concert in 2009, John Mayer played an instrumental version of the classic Thriller track, and it's rather beautiful.

Imogen Heap - 'Thriller'

You'd think that covering 'Thriller' would just be an impossible task, but singer-songwriter Imogen gave it a go.

In 2009, Imogen performed an acoustic piano cover in tribute to the star, who died earlier that year.

The Civil Wars - 'Billie Jean'

The Civil Wars - Billie Jean (Live)

American folk duo often performed 'Billie Jean' during live shows, and like the Cornell version, it's a fantastic take.

They included it as a bonus track on their 2011 debut album Barton Hollow.