6 of the biggest singles chart travesties of all time
18 January 2019, 15:20 | Updated: 18 January 2019, 15:41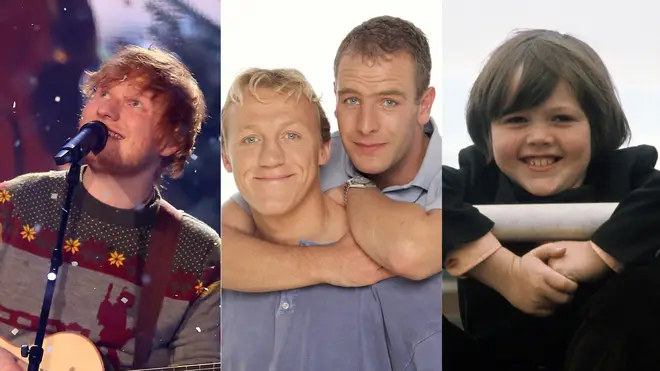 Just because a song reaches number one, it doesn't mean it is a fantastic song that will stand the test of time.
In fact, there are arguably more duff number ones than great ones, but sometimes a chart battle goes horribly wrong.
We've looked back at a handful of occasions where the number two song was totally robbed of the coveted top spot, particularly considering who it was up against.
Joe Dolce vs Ultravox (1981)

Shaddap You Face - Joe Dolce

Ah, this is an all-time classic. But for all the wrong reasons. Joe Dolce scored an unlikely number one in 1981 with the ultimate novelty song: 'Shaddap You Face'.

Casual racism aside, the song not only sold a ridiculous amount of copies, but it kept off one of the best records of the whole decade from reaching number one.

Ultravox - Vienna (Official Music Video)

All three weeks of its time at number one, Ultravox had to settle for number two with 'Vienna', and Midge Ure has never forgiven him (we assume).

Cascada vs Michael Jackson (2009)

Cascada - Evacuate The Dancefloor (Official Music Video)

When Michael Jackson suddenly died in 2009, there was an outpouring of grief from fans and music lovers, and many of his classic hits jumped up the UK chart, and dominated that week's top 40.

All week long, his classic hit 'Man in the Mirror' - which originally only reached number 25 - was number one. It would have been a fitting tribute to the King of Pop.

Michael Jackson - Man In The Mirror (Official Video)

However, at the very last minute, European dance outfit Cascada's latest single (and Lady Gaga ripoff) 'Evacuate the Dancefloor' spoiled the party and scored a forgettable number one hit.

Engelbert Humperdinck vs The Beatles (1967)

Release Me - Engelbert Humperdinck

Now, we've got nothing against lovely old Engelbert, so don't worry.

However, it must be said that his '60s easy listening classic 'Release Me''s six weeks at number one was something of a travesty.

Why, you ask? Because it kept off one of the great Beatles double-A sides from topping the charts.

The Fab Four's double helping of 'Penny Lane' and 'Strawberry Fields Forever', the perfect summation of '60s culture at the time, had to make do with second best, as was the power of the Humperdinck at the time.

Robson & Jerome vs Oasis (1995)

Robson & Jerome - I Believe

Robson & Jerome were absolutely GINORMOUS in 1995.

Simon Cowell's masterstroke of bringing actors Robson Green and Jerome Flynn together for an album reaped all kinds of awards, even if it was all kinda... naff.

Their second single, covers of 'I Believe' and 'Up on the Roof', was just as big as their first, and it managed to keep off the world's biggest band from grabbing a number one with arguably their best ever song.

Oasis - Wonderwall (Official Video)

Despite selling over 1.3 million copies, 'Wonderwall' stalled at number two, a feat which was later equalled with its 1960s-inspired by cover by Mike Flowers Pops.

Little Jimmy Osmond vs David Bowie (1973)

Jimmy Osmond - Long Haired Lover From Liverpool [totp2]

1972 was a weird time. After several weeks of Chuck Berry's cheeky 'My Ding a Ling' at number one, it was replaced by 9-year-old Little Jimmy Osmond with his saccharine 'Long Haired Lover from Liverpool'.

Not only did it keep John Lennon's 'Happy Xmas (War is Over)' from being the Christmas number one (it only reached number four), but it then spent five weeks at the top. FIVE WEEKS.

David Bowie – The Jean Genie (Official Video)

Plus, it then stopped David Bowie's glam rock anthem 'The Jean Genie' was getting to number one, keeping it at number two in January 1973.

Ed Sheeran vs Wham! (2017)

Ed Sheeran - Perfect (Official Music Video)

OK, we're not saying Ed Sheeran's ballad 'Perfect' is anywhere near the same league as Joe Dolce (you voted it your number one song of all time last year), but hear us out.

On Christmas Day in 2016, George Michael tragically passed away at the age of 53. A year later, fans campaigned to get his group Wham! to number one with their iconic festive hit 'Last Christmas'.

Not only would that have righted the wrong over 30 years previously, when it had to settle for second place in 1984 due to Band Aid, but it would have marked the perfect tribute to George.

However, Ed Sheeran scuppered all of that. He cheekily released THREE versions of 'Perfect', including duets with Beyoncé and Andrea Boccelli. We'd argue that all three songs should have counted as different entries, but they were instead all included together.

Wham! - Last Christmas (Official Music Video)

Plus, Eminem decided to release a brand new track 'River' featuring Ed, meaning that two Ed songs kept Wham! at number three. To rub salt into the wound, the following week saw Wham! rise to number two, but was kept off by 'Perfect'.

Robbed, we tell you, robbed!