Smokey Robinson facts: Singer's age, wife, children and how he got his 'Smokey' nickname
17 March 2022, 19:58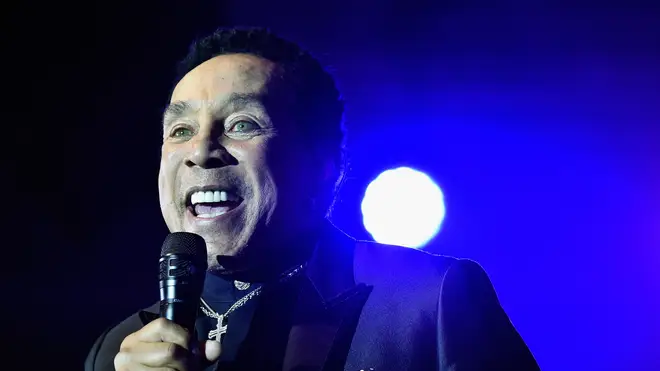 Smokey Robinson is one of the most iconic soul singers of all time.
From his Motown days with The Miracles to his successful solo career, he was a truly gifted singer-songwriter.
Smokey is an American singer, songwriter, record producer, and former record executive director. He was the founder and lead singer of Motown group the Miracles.
He quit the group in 1972, focusing on his role as Motown's vice president. However, Smokey returned to the music industry as a solo artist the following year.
Smokey was inducted into the Rock and Roll Hall of Fame in 1987, and was awarded the 2016 Library of Congress Gershwin Prize for his contributions to popular music.
Here are the important facts about Smokey Robinson that any fan should know.
Smokey Robinson age: How old is he?

Picture: Getty

Smokey Robinson was born on February 19, 1940. He celebrated his 82nd birthday in 2021.

He was born to an African-American father and a mother of African-American and French ancestry, into a poor family in the North End area of Detroit.

He and Aretha Franklin lived several houses from each other on Belmont at one stage, and has said he had known the Queen of Soul since she was about five.

Smokey Robinson family: Is he married and does he have any children?

Smokey Robinson and wife Frances.

Picture: Getty

Smokey is currently married to Frances Robinson, née Gladney. They got married in May 2002.

He was previously married to his fellow Miracles member Claudette Rogers in 1959. The couple had two children, son Berry Robinson (born 1968), named after Motown's founder Berry Gordy, and daughter Tamla Robinson (born 1969), named after the original Tamla label set up by Gordy.

Smokey had another son, Trey (born 1984), with another woman, during his marriage to Claudette. After he admitted this, he filed for a divorce, which was granted in 1986.

How did he get his 'Smokey' nickname?

Smokey Robinson explained in 2012: "My Uncle Claude was my favourite uncle, he was also my godfather. He and I were really, really close.

"He used to take me to see cowboy movies all the time when I was a little boy because I loved cowboy movies. He got a cowboy name for me, which was Smokey Joe.

"So from the time I was three years old if people asked me what my name was I didn't tell them my name was William, I told them my name was Smokey Joe. That's what everyone called me until I was about 12 and then I dropped the Joe part.

"I've heard that story about him giving it to me because I'm a light skinned Black man but that's not true."