6 classic songs you had no idea were originally country tracks
15 October 2019, 17:21 | Updated: 15 October 2019, 17:22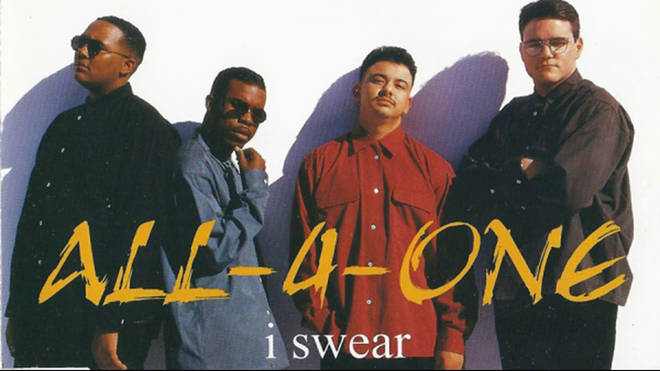 Some of pop's biggest hits originally sounded very different indeed.
We've collected a few classic pop hits that were first recorded by country artists, before being transformed for the more mainstream pop market to even greater success:
'I Swear'

John Michael Montgomery first recorded this ballad in 1993, topping the country charts in the States.

A year later, R&B vocal group All-4-One recorded a cover version, scoring a massive hit. It topped the US chart for 11 weeks, and was at number two for 7 weeks in the UK (kept off by Wet Wet Wet's 'Love is All Around').

Montgomery and All-4-One teamed up for a duet version for the latter's album Twenty+.

'If Tomorrow Never Comes'

Garth Brooks first released this heartfelt ballad in 1989, and it became one of his signature songs.

As the song wasn't very famous in the UK, Ronan Keating recorded a cover version in 2002, taking it to number one in the process.

'When You Say Nothing At All'

But that wasn't the first time Ronan had noticed how useful country music could be in finding a hit.

Keith Whitley scored a country number one in 1988, before Alison Krauss also had a successful cover in 1995.

Four years later, Ronan recorded a pop cover for the Notting Hill soundtrack, achieving a number one UK single.

'I Will Always Love You'

OK, chances are you already knew about this one, but we couldn't not include it in this list!

Dolly Parton wrote and recorded this country ballad in 1974, and while it was a decent-sized hit, it found meteoric success with a 1992 cover version.

Whitney Houston recorded her own pop version for the Bodyguard soundtrack, becoming the best-selling single by a woman in music history.

'I'm Already There'

Lonestar released this song as the title track of their 2001 album, scoring a big country hit in the US.

Westlife had noticed the success of their former mentor Ronan Keating, and decided they wanted a piece of that action.

For their 2007 album Back Home, the Irish boys recorded a cover version, though it wasn't released as a single.

'Are You With Me'

Country star Easton Corbin recorded this love song in 2012, though it wasn't a massive hit at the time.

Two years later, Belgian DJ Lost Frequencies sampled the track, sped it up and scored a European monster hit.

In 2015, it also reached number one in the UK, as well as Germany, Ireland, Switzerland, Australia and Austria.