6 massive songs originally written for other artists
25 January 2019, 15:07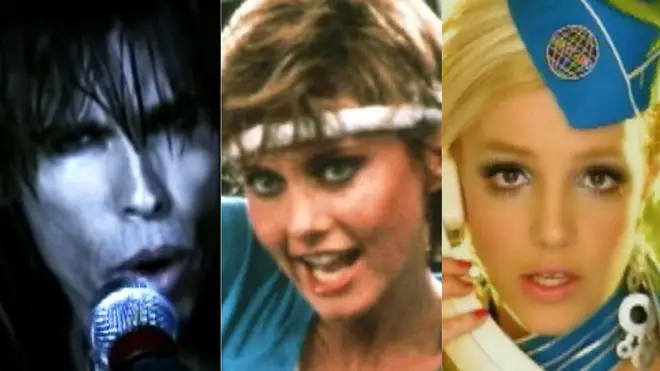 Songs aren't always intended for the artists who end up singing them.
Often, the preferred artist to record a songwriter's would-be hit are turned down, and they end up falling into the lap of someone totally different, and the rest is history.
We've collected a handful of times where certain artists must have kicked themselves for making such a rash decision:
Celine Dion was meant to sing 'I Don't Want to Miss a Thing'

Aerosmith - I Don't Want to Miss a Thing (Official Music Video)

In the 1990s, Aerosmith were hired to write a power ballad for the Armageddon soundtrack, a film starring singer Steven Tyler's daughter Liv.

However, the band didn't have time after a hectic tour, and label bosses brought in songs written by other songwriters, one of which was from power ballad legend Diane Warren.

The song had been originally been intended for someone else, but Aerosmith made a demo, and the label loved it.

Warren later revealed in 2016 that she got the idea for the song after hearing a story from Barbra Streisand's husband, who said that he did not like to go to sleep because he missed his wife.

She originally had a female voice in mind, saying: "When I wrote it I thought it would end up being like Celine Dion or somebody like that, but it's so much cooler to hear someone like Steven Tyler - this gruff, macho rock star, this amazing tough guy - for him to say that lyric."

Elvis Presley turned down 'Golden Years'

David Bowie - Golden Years (Soul Train)

David Bowie loved Elvis Presley, and is said to have written 'Golden Years' the King.

Bowie apparently asked his wife Angie to ask Elvis if he wanted to record the song, but she was too nervous to do so.

Another story goes that Bowie actually asked Elvis to record the song, but the King turned him down, and then sadly died two years later.

Bowie ended up recording it himself in 1975, and became one of his most enduring songs.

Rod Stewart was intended for 'Physical'

Olivia Newton John - Lets Get Physical

Songwriters Steven Kipner and Terry Shaddick wanted Rod Stewart to sing their song 'Physical'.

However, Olivia Newton-John was eventually sought out, and she scored a huge hit in 1981.

When Entertainment Weekly asked Olivia if she knew that Rod was originally asked to perform the song, she had no idea: "I wasn't actually aware at the time that it was written for [Rod Stewart]. I must talk with him about it one day.

"Like, did he ever hear it?"

George Michael was the first choice to sing 'Smooth'

Santana - Smooth ft. Rob Thomas (Official Video)

George Michael was the first choice to sing the lead vocals on the track, which was included on Santana's album Supernatural, an LP that also had duets with Eric Clapton, Dave Matthews, Lauryn Hill and others.

Matchbox Twenty star Rob Thomas co-wrote the song Itaal Shur, with Thomas wanting George to be the vocalist.

He told Billboard: "When we finished the song, the conversation came around to who should sing it. I don't believe I was even in the running. But I WAS in the conversation with Clive Davis and his people about my thoughts on who should.

"My first thought was George Michael. In fact, it was George I had in my head when I recorded the vocals in the first place. If you listen to the melody and the cadence, it's an attempt to emulate his style in so many ways."

He added: "Because we share the same manager I got the opportunity to spend a fair share of time with George and after my third glass of wine, I would start to gush and he would respond, as he did with everything, like a true gentleman with kind words and insight."

Michael Jackson turned down 'Rock Your Body'

Justin Timberlake - Rock Your Body (Official Music Video)

Justin Timberlake co-wrote this catchy 2003 pop tune with The Neptunes, and it was originally supposed to appear on Michael Jackson's 2001 album Invincible, partly because he already had a similar song titled 'You Rock My Body'.

However, Jackson passed on the song, and Justin got permission to put it on his first solo album instead.

The song ended up cementing Justin as one of the biggest pop stars on the planet.

Kylie Minogue turned down 'Toxic'

Britney Spears - Toxic (Official Music Video)

Britney Spears had a huge hit in 2004 with her comeback song 'Toxic.

However, the song was originally written for Kylie Minogue's Body Language album.

The Aussie singer turned down the song, but has seen peace with the decision: "I wasn't at all angry when it worked for her. It's like the fish that got away. You just have to accept it."