6 of the best Monkees songs ever
23 February 2019, 13:32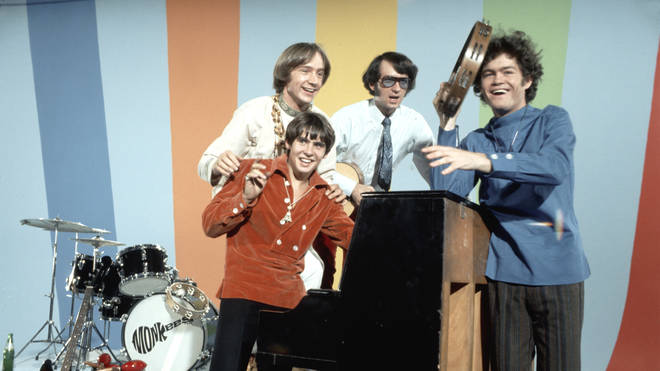 The Monkees were one of the most beloved bands of the 1960s.
Americans Micky Dolenz, Michael Nesmith, and Peter Tork, and English actor and singer Davy Jones may have been put together for a TV show, but they were also talented musicians in their own right.
In a relatively short period of time, they had scored several massive worldwide hits.
Following the death of Peter Tork, here we look back at some of their finest moments:
'Theme from The Monkees'

"Hey, hey, we're The Monkees..."

One of the best TV theme tunes ever? Sung by Dolenz for the band's TV show, it also became one of their most recognisable songs.

It is loosely based on the Dave Clark Five song 'Catch Us If You Can'.

'Last Train to Clarksville'

This was The Monkees' debut single, released in 1966 and sung by Micky Dolenz.

Songwriter Bobby Hart got the idea when he turned on the radio and heard the end of The Beatles' 'Paperback Writer'. He thought Paul McCartney was singing "Take the last train", and decided to use it when he found out McCartney was actually singing 'Paperback Writer'.

Hart knew the Monkees TV series was being pitched as a comedy series along the lines of Beatles movie A Hard Day's Night, so he hoped that by emulating The Beatles, the song may be a success, which it was.

'I'm a Believer'

Written by Neil Diamond, this is arguably The Monkees' best known and most loved hit.

It was a number one in both the UK and US in 1967, and Diamond eventually released his own version four years later.

'Daydream Believer'

This was another number one for The Monkees in the US in 1967, with Davy Jones taking on lead vocals.

Amazingly, many people did not think the song would be popular, and had been turned down by We Five and Spanky and Our Gang, and even Jones was "pissed off" about having to record the song.

'Pleasant Valley Sunday'

Carole King and Gerry Goffin wrote this song, with the inspiration coming from a street named Pleasant Valley Way, in New Jersey where they were living at the time.

Micky Dolenz was back with lead vocal duties, giving them another one of their biggest hits.

'Randy Scouse Git'

Yes, The Monkees really did release a song called 'Randy Scouse Git'. And it's one of their best.

This was the first song written by Micky Dolenz to be commercially released, and became a number two hit in the UK where it was retitled 'Alternate Title' after the record company complained it was "taboo to the British audience".

Dolenz took the song's title from a phrase he had heard on an episode of the British TV series Till Death Us Do Part.