Wet Wet Wet's 10 greatest songs ever, ranked
22 October 2019, 17:36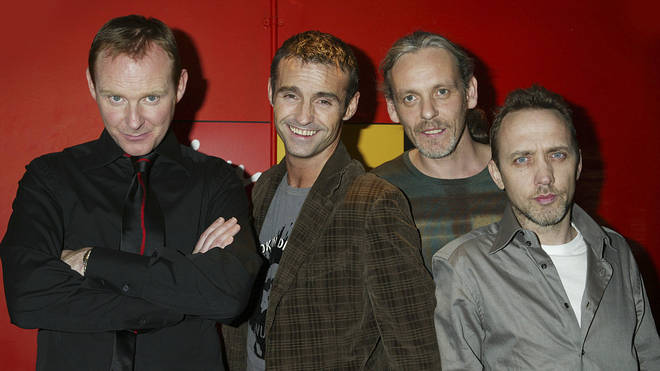 Wet Wet Wet are one of the most successful Scottish bands of all time, and the ruled the charts in the late 1980s and 1990s.
Lead singer Marti Pellow may have left the group, but we still love hearing their classic hits, including a certain chart beast from a hit romcom.
We've ranked their 10 greatest songs to kickstart the ideal Wet Wet Wet setlist:
Sweet Surrender

This was the lead single from the band's third album Holding Back the River, reaching number six in the UK in 1989.

It fared even better in Ireland, reaching number one for two weeks, their second Irish chart-topper.

With a Little Help from My Friends

In 1988, the band scored their first UK number one single with this cover of The Beatles' classic track.

It was recorded for the charity Childline, and was a double A-side along with Billy Bragg's cover of 'She's Leaving Home'.

Somewhere Somehow

The fourth single from Picture This, it also gave them their fourth top 10 hit from that album, which is a pretty impressive feat.

Wishing I Was Lucky

This was Wet Wet Wet's debut single, released back in 1987 and reaching number six in the UK.

Tommy Cunningham later said: "I was in a queue in a chip shop in Glasgow when it came on Radio Clyde. I felt like shouting to everybody, 'That's me and my mates!' It was an incredible feeling I've not forgotten."

Don't Want to Forgive Me Now

This was the third single from the band's Picture This album, and gave them yet another top 10 hit in the UK in 1995.

It was one of many Wet Wet Wet songs that Marti Pellow re-recorded for his 2002 album Marti Pellow Sings the Hits of Wet Wet Wet & Smile.

Not the greatest music video of all time though, chaps!

Julia Says

Another track from Picture This, this was the album's follow-up single to 'Love Is All Around' and peaked at number three.

Sweet Little Mystery

This track gave the band a top five hit in the UK in 1987, but it wasn't without controversy.

Van Morrison sued the band for copyright infringement, as the lyrics in the second verse came from his song 'Sense Of Wonder'. John Martyn who also given a credit, as the chorus was based on his song, also called 'Sweet Little Mystery'.

Angel Eyes

AKA the song where Marti Pellow goes totally bananas with his vocals and yet it still sounds amazing.

The lyrics of this top five hit reference two Hal David and Burt Bacharach songs ('Walk on By' and 'The Look of Love'), and the song also quotes an entire verse of the Squeeze single 'Heartbreaking World'.

Love is All Around

Director Richard Curtis approached the band to record a cover of this Troggs song, and it ended up becoming one of the biggest hits in UK chart history.

It spent 15 weeks at the top of the charts in 1994, with Pellow later saying: "We did everybody's head in the summer of 1994.

"I still think it's a brilliant record. Its strength is its sheer simplicity. Any band would give their eye teeth to have a hit record like that. I'm very proud of it."

Goodnight Girl

Released in 1991, this gave the band their second of three number one singles, but their only self-penned track to hit the top.

Writer Graeme Clark was inspired to write the song for his girlfriend at the time, but he never revealed who she was. We'd like to think she knows at least.