The 8 worst attempts at British accents in film and TV history
23 August 2018, 15:09 | Updated: 23 August 2018, 15:17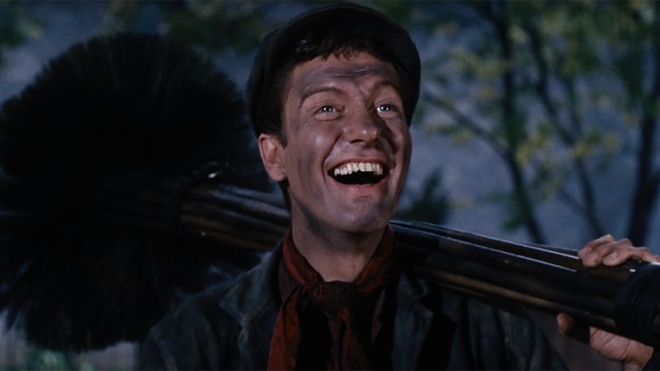 Cor blimey guv'nor!
Just one line of dialogue you can expect from people who very much aren't British trying to attempt a British accent.
Here are the very worst moments in cinema history which made every Briton sigh in disbelief...
Dick Van Dyke (Mary Poppins)

Let's get this one out of the way. An absolute classic, however you look at it.

This is the bad Cockney accent that all others are measured by. No matter how bad your London accent is, just don't go full Dick Van Dyke.

Russell Brand (Rock of Ages)

This one's made even worse considering that Russell is actually British.

But whoever gave him advice on how to do a Brummie accent needs coaching themselves!

Russell Crowe (Robin Hood)

We're not sure what accent Russell is attempting in this epic Ridley Scott take on the Robin Hood tale.

Is it Nottingham? Is it Sheffield? Scottish? Cockney? You be the judge.

Keanu Reeves (Bram Stoker's Dracula)

Oh dear. We love Keanu, but this still makes us laugh out loud.

We're not sure who thought it was a good idea to cast the Californian favourite as the incredibly English Jonathan Harker, but there you go.

Don Cheadle (Ocean's Eleven)

We know we said Dick Van Dyke was the worst Cockney ever, but we may have been wrong...

Anne Hathaway (One Day)

Here, Anne tries her best at perfecting a Yorkshire accent, with mixed results.

In fact, if you watch One Day, you can play a game that involves trying to place her accent, which appears to change in every single scene she appears in.

Josh Hartnett (Blow Dry)

You thought Anne Hathaway was bad at trying to do a Yorkshire accent? Think again.

This weird character from 'Newcastle' (Castle)

Absolutely shocking.

All Geordies, look away now.