Watch the hilarious and heartwarming John Lewis Christmas 2023 advert starring 'Snapper'
9 November 2023, 09:36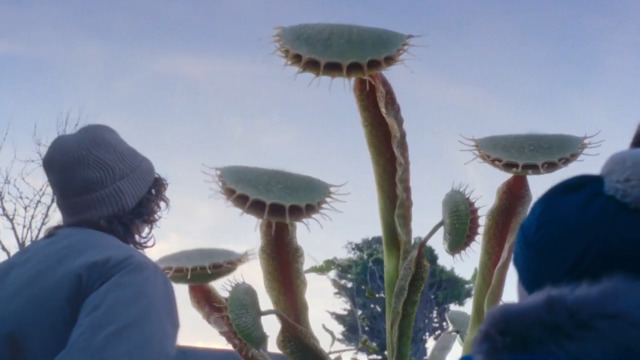 'Snapper' stars in the John Lewis 2023 Christmas Advert
John Lewis channels Little Shop of Horrors this Christmas.
In the 21st century, the run-up to Christmas only really begins with the launch of the new John Lewis advert, and this year's has already put a smile on our faces.
While the annual films have often sought to tug on our heartstrings, the 2023 seasonal offering instead takes a nod from the classic horror musical Little Shop of Horrors, with a starring role for a Venus Fly Trap called Snapper.
The ad features a young lad named Alfie who finds a 'Grow Your Own Christmas Tree' seed, and plants it, only for it to grow into a rather unconventional sapling rather than the expected Christmas conifer – with hilarious and heartwarming consequences.
Rather than a gentle reworking of a rock, pop or indie classic, the 2023 John Lewis Christmas advert features a newly-written operatic song 'Festa' from duo Le Feste Antonacci (Leonardo Rizzi and Lecchi D'Alessandro), with special guest vocals from Andrea Bocelli.
"I am delighted to take part in this wonderful and unique tradition of Christmas storytelling," Bocelli said.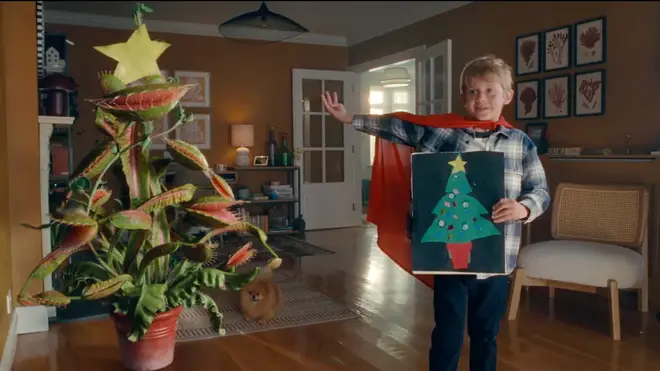 "It is very special for me given the great support this will bring to both the John Lewis and Andrea Bocelli foundations. Joy to all of your worlds this Christmas!"
And Customer Director for John Lewis Charlotte Lock added: "We are a nation that loves the traditions of Christmas – from classic traditions like pantos and putting up the tree to evolving new ones like crafting our own presents and Zoom get-togethers.
"Many of us have our own unique festive traditions and that makes them even more special. The film celebrates themes of family and evolving traditions and shows that a 'perfect' Christmas is finding joy together with loved ones, whatever your traditions."
As you might expect, you can already buy your very own Snapper (or at least a plush soft toy version) from John Lewis already.