Ennio Morricone, iconic film composer, has died aged 91
6 July 2020, 09:14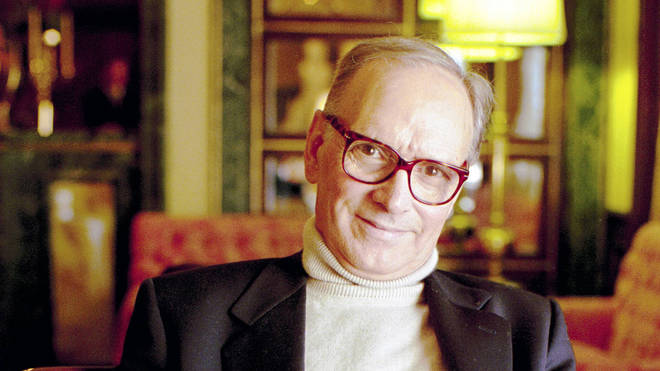 Ennio Morricone, the Italian movie composer behind scores for The Good, the Bad and the Ugly, The Untouchables and many others, has died at the age of 91.
The Italian composer scored over 500 films — seven for his fellow Italian filmmaker Sergio Leone - and died in Rome following complications from a fall last week.
Morricone finally won his first Oscar for his work on Quentin Tarantino's The Hateful Eight in 2015, and also was nominated for his scores for Terrence Malick's Days of Heaven (1978), Roland Joffe's The Mission (1986), Brian De Palma's The Untouchables (1987), Barry Levinson's Bugsy (1991) and Giuseppe Tornatore's Malena (2000).
He was known as 'The Maestro', and also received an honorary Oscar in 2007, presented by Clint Eastwood, for his "magnificent and multifaceted contributions to the art of film music".
He was perhaps most famous for his iconic sounds for Leone's Spaghetti Western films A Fistful of Dollars (1964), For a Few Dollars More (1965) and The Good, the Bad and the Ugly (1966).
Other films in his career included The Thing, In the Line of Fire, Bulworth and La Cage aux Follies.
Morricone's best-known compositions include 'The Ecstasy of Gold', 'Man with a Harmonica', the UK number two hit single 'Chi Mai', and 'Gabriel's Oboe'.
His other awards include three Grammys, three Golden Globes, six BAFTAs, ten David di Donatello, eleven Nastro d'Argento, two European Film Awards, the Golden Lion Honorary Award and the Polar Music Prize in 2010.