Gordon Ramsay 'almost unrecognisable' in drag during undercover TV show stint
14 February 2020, 17:31
Gordon Ramsay has gone undercover once again as part of his new TV series – would you recognise the chef in his disguise?
The 53-year-old TV chef disguised himself in a blonde wig, yellow hat, and patterned dress as he went to assess a struggling American restaurant for 24 Hours To Hell and Back.
Teasing his social media followers, Gordon wrote: "This dude looks like a lady tonight on an all-new @24hoursfox ….. @tanaramsay I apologise in advance."
Gordon named his character Libby-Lou, explaining in the video: "This family-run restaurant is located in a very busy intersection yet they can't get those customers to go through their door.
"I will be going undercover as a member of a weekly book club.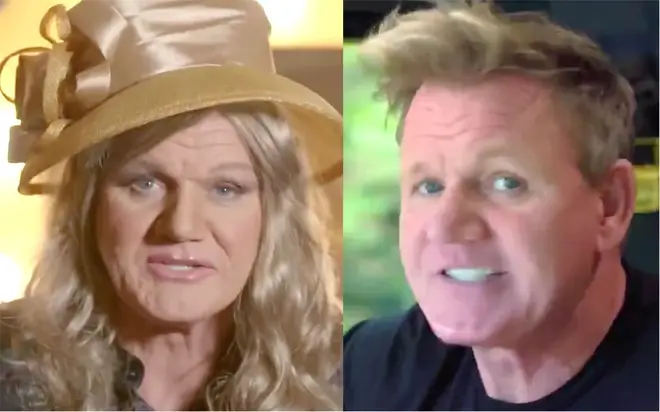 "Libby-Lou ready for a ladies' lunch. Trust me, this one's going to be a page-turner."
Joining in with fellow "book club" members, Gordon and the gang ordered from the menu to sample the food.
After a half hour wait for one meal, Gordon remarked: "Look how dry that is? The pork chop has been fried so much it's well overcooked.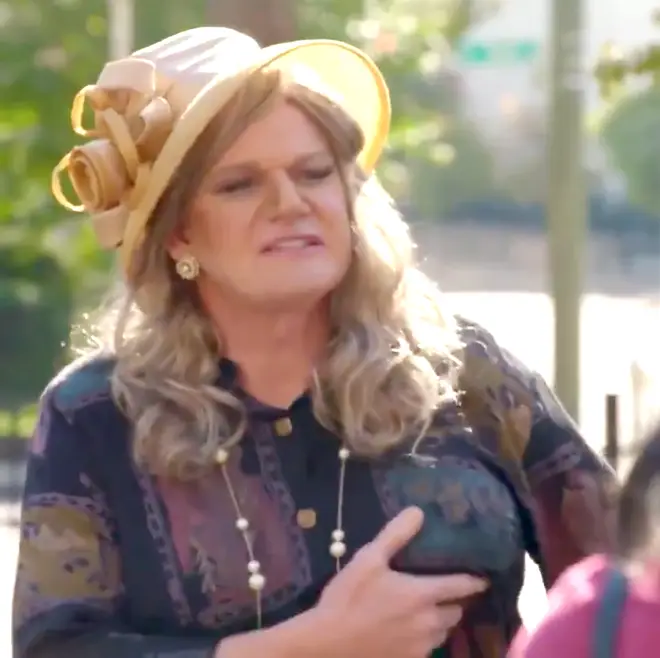 "That is awful it tastes like cough medicine."
While Gordon looked more like Mrs Doubtfire, fans began to make comparisons, with one posting: "Mrs Doubt-your-cooking-skills."
Another wrote: "Sorry Gordon, but I would still recognise you even with the hat and all that makeup. You are amazing!!"