ABBA's Benny and Bjorn give update on new songs: 'We have nothing to prove'
2 May 2018, 16:16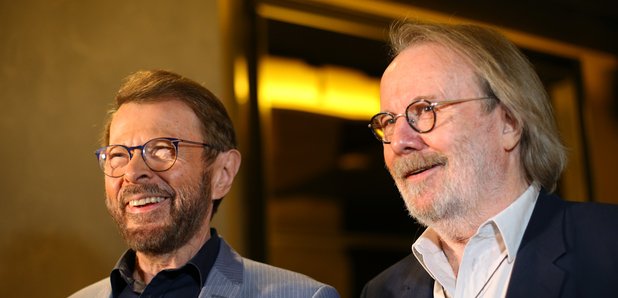 We can't wait to hear brand new ABBA songs later this year!
The legendary group announced last week that they have recorded two new songs, which will be unveiled later in the year.
Benny Andersson has said that ABBA don't have "anything to prove" with their new material.
"I don't feel that we have to prove anything," he told BBC News. "I don't feel we have to think about, 'Oh, what if it was better before?'
"Maybe it was, but we can't care about that. We do it because we think it was a good thing to do."
He added: "We enjoyed it very much. We'll see. I hope you'll like them."
Benny explained that the songs were created while he and Bjorn Ulvaeus were working on a project featuring the band as touring avatars.
"So we said, 'Hmm, maybe we should try and write a couple of songs, ask the ladies if they want to come in and sing'. And they said, 'Yeah, absolutely'. So it was just, out of pure joy I'd say."
He also revealed more details on what the songs may sound like.
"One of the songs is like we would've written it [for] today. The other, we could've written in 1972. So I don't know, we'll see. I mean, they're not finished yet.
"We have the vocals, they're all recorded, we haven't mixed it, we haven't worked them through, really, but I think they're pretty good."
When asked if he thought it would serve Abba's legacy well, Bjorn added: "I think so. It certainly sounds Abba very much."
Benny said: "As soon as Frida [Anni-Frid Lyngstad] and Agnetha [Faltskog] start singing, that's when it sounds Abba."
ABBA's business manager has dampened hopes of a full ABBA reunion tour, saying that the foursome will never perform live together again.