Adele pays tribute to best friend after battle with postpartum psychosis
14 August 2018, 10:04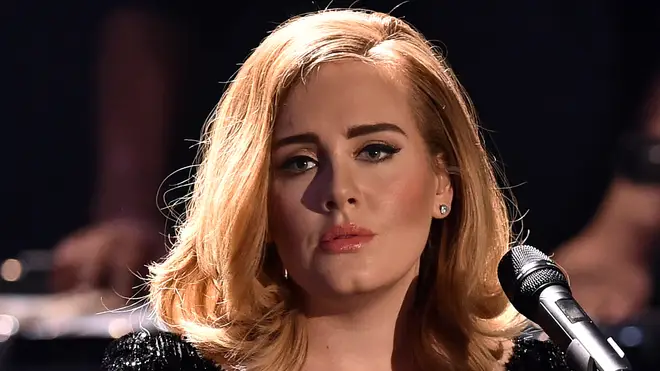 "10% of women suffer with depression after giving birth - you don't have to brave it alone"
Adele has supported her best friend after she spoke out about her battle with postpartum psychosis.
The condition is described by the NHS as "a rare but serious mental health illness that can affect a woman soon after she has a baby". It sees mood changes in mothers and is often known as the "baby blues". Symptoms include restlessness, delusions and even sleeplessness.
Adele has paid tribute to her pal, and mother of her godson Laura Dockrill, for speaking about her experiences online.
"This is my best friend. We have been friends for more of our lives than we haven't," wrote Adele. "She had my beautiful godson six months ago and it was the biggest challenge of her life in more ways than one.
"She has written the most intimate, witty, heartbreaking and articulate piece about her experience of becoming a new mum and being diagnosed with postpartum psychosis."
She added: "Mamas talk about how you're feeling because in some cases it could save yours or someone else's life x"
Laura Dockrill had previously written about her battle with the condition and how her "psychosis took a dark turn". She wrote: "I turned to my partner Hugo and said 'something's not right with me, I don't know what it is but I'm not ok.' I refused to believe I had Postnatal Depression because I didn't feel 'depressed.'
"I could still appreciate the crisp white blanket of snow outside, the way it silenced the world and I still looked forward to gobbling down a salty cheese toastie, then I realised that I knew absolutely nothing about depression because what the hell does depression even feel like? How do you capture it and label it? How do you quantify it or understand something so intangible?
"My ignorance and denial encouraged me to stridently continue even though I knew I was struggling."
She continued: "Now as long as I'm vocal and honest about my emotions and what's going on in my brain – which at times is hard – particularly to my loved ones, it keeps me safe and that is what's important.
"10% of women suffer from depression after giving birth and only 10% of those women are treated for it. You don't have to brave it alone. You don't have to act like a hero, you already are one."
For any help and advice on post-natal depression, please visit here.